The best life insurance companies provide policies that fit your financial goals, and do so with excellent customer service. Insure.com researched life insurance companies and surveyed customers to help you find the best life insurance company for your needs.
Finding the right company for you is important because life insurance is a key component to any family's financial plan, as it ensures your family will have enough money to maintain their quality of life after you're gone.
Top 10 life insurance companies
Based on Insure.com's customer satisfaction survey, the best life insurance companies are:
AAA Life Insurance Company

American General (AIG)

Prudential

New York Life Insurance

Allstate

Globe Life Insurance

John Hancock Life

Northwestern Mutual

State Farm

Mutual of Omaha
The top 2021 insurers were praised for their policy costs and 90% of respondents said they recommend AAA Life Insurance Company and American General. Meanwhile, Prudential was especially liked by Baby Boomers.
More on the top term and whole life insurance companies
For the survey, we asked customers about their life insurance companies overall and more specifically about:
Price
Customer service
Website/app
Whether they recommend the company
Best life insurance company for price and customer service:
AAA Life Insurance Company
A life insurance policy's price and getting help from the company are vital to people signing up for a policy and being satisfied with the company. AAA Life Insurance Company ranked first in both categories.
That's evident in the fact that AAA Life Insurance Company also ranked number one overall in this year's survey.


AAA Life Insurance
Customer Service
More Details
Customers who recommend
91%
You don't have to be an AAA member to apply for AAA Life Insurance, though AAA members may be eligible for discounts.
AAA Life Insurance Company offers multiple life insurance policies without medical exams.
Millennial and Generation X members both ranked AAA Life Insurance Company for company recommendations (94%).
31-day money-back guarantee on ExpressTerm if you decide to cancel your policy.
Baby Boomers didn't recommend AAA Life Insurance as much as other generations. Only 67% of Baby Boomer members said they recommend the company, which was near the bottom. However, those same members ranked AAA Life Insurance Company highly overall and for price, customer service and website/app.
Can't file claims online.
You can apply online, over the phone or speak to an agent.
You can pay your bill online, though you can't file claims online.
Competitive rates for term life insurance.
If you want an ExpressTerm policy, you can apply online, get a quote and buy a policy.
Has a grace period of 31 days for bill payment.
AAA Life Insurance Company has been under the American Automobile Association umbrella since 1969.
The Livonia, Michigan-based company has more than 1.3 million active life insurance policies and an AM Best rating of A (Excellent).
AAA Life Insurance Company offers term, whole and universal life policies.
AAA Life Insurance Company ranked best in multiple categories: price and customer service. The company also has the highest percentage of members who said they recommend the company (91%).
The company is top-rated in the West. Members in that region ranked it highest overall, as well as for price and customer service. Also, 95% of members in the South said they recommend the company.
"Great customer service with fastest response."
"It was professional and not intimidating."
"My experience was very informed with the company, and they will listen to you. They're very understanding."
"I would strongly recommend my insurance company because my insurance company is very honest."
"My life policy is very affordable, was easy to obtain and offers great coverage."
Best life insurance company for website/app:
American General (AIG)
American General, which ranked second overall, beat the competition for best website/app.
Millennials gave the company's website/app the highest and Generation X ranked it near the top. Those results played a part in both generations saying they recommend the companies.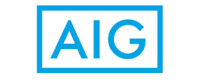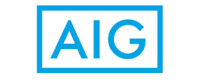 American General (AIG)
Customer Service
More Details
Customers who recommend
90%
American General ranked highest for website/app and in the top three for price and customer service.
Millennials especially like American General. They ranked the company first overall and for price, customer service and website/app. Also, 93% of Millennials said they recommend American General.
Generation X also likes American General with 94% recommending the company, which was the highest percentage.
AIG also offers other types of insurance, including auto, liability and travel and retirement services.
American General didn't perform as well with Baby Boomers. Overall, the company ranked near the bottom as it received lower marks for price and customer service. Seventy-two percent of Baby Boomer members said they recommend the company, which was much lower than other generations.
You can't get a quote online.
AIG's "quality of life" insurance products include living benefits that pay out a portion of your life insurance benefits early if you have a chronic illness and need help with at least two activities of daily living; or if you have a critical illness such as a heart attack, stroke or certain kinds of cancer; or if you have a terminal illness and doctors expect you to live for less than 24 months.
Sells 18 different term life policy options through various flexible term life plans.
Unlike most life insurance companies, AIG lets you choose the length of your term, rather than having to select from 10, 20 or 30 years. Terms typically range from 10 to 30 years and increase in 5-year increments.
Helps administer the Life Lessons Scholarship Program run by Life Happens, which provides scholarships to college-bound children who have recently lost a parent.
American General, which was purchased by AIG in 2003, offers multiple life insurance policies, including term, whole and universal life, as well as accidental death and dismemberment coverage.
Members spoke positively about American General. It finished third for member recommendations (90%). Every member surveyed in the Northeast and Midwest and 95% in the West recommended the company.
American General also received the highest overall marks in the South.
"This company has great offerings at a great price."
"My experience was painless & wonderful."
"They are a reputable company and provide great customer service."
"I have a good experience regarding the price/quality comparison, it seems like a good option."
"It's a very great service every time."
Compare All Life Insurance Companies
Prudential
Prudential offers insurance and investment services. The insurer has more than $4 trillion in life insurance policies.
Prudential offers term, universal, indexed universal and variable universal life insurance.
You can also add coverage for family members living in nursing homes or assisted living homes. The relative's personal possessions are covered under your policy. Under this benefit, your relative is also covered if he or she causes accidental injuries to others or damages to others' property. (Injuries to personnel of the nursing home or assisted living facility are not covered by this additional coverage.)
The Newark, New Jersey-based Fortune 500 company finished highest for price and customer service (second and fifth place, respectively). However, the company didn't perform as well for member recommendation (76%).
Editors' pros and cons
Pros:
Largest life insurance company with a long history of paying life insurance claims.
Baby Boomers ranked Prudential the highest overall and for price and third for customer service.
Prudential ranked best overall in the Northeast and second in the West.
Cons:
Prudential doesn't offer whole life insurance but has other permanent life insurance options.
Millennials and Generation X members didn't recommend Prudential as highly as Baby Boomers. Both generations put Prudential near the bottom for company recommendation.
Can't get online quote for whole life insurance policies.
Can apply, get quotes and buy term policies online.
Can file claims online.
The Term Essential and Term Elite plans offer more than just death benefit protection. They also offer a conversion option and living needs benefit. While these add-ons are common among other carriers, most companies do not offer both a conversion option and an accelerated death benefit provision. The conversion options allow you to convert to any other Prudential permanent policy without another medical exam The Term Elite even offers a premium credit if you convert to permanent insurance within the first five years. If you become terminally ill, the living-needs benefit will pay out a portion of your death benefit while you're still living.
Feedback from surveyed customers:
"Great company with a good reputation."
"They have great service and will listen to you."
"My experiences with my life insurance company have all been essentially positive and handled in a most professional manner. I receive the best possible customer service, and I am always treated with respect as a valued customer."
"Coverage is good, premium is comparable, easy to do business with."
Read the full Prudential review for details and availability
How to choose the best life insurance company
Figure out what type of policy you want. Would you prefer a term life, which covers you for a limited time but costs less and pays out more than a permanent life policy? Or do you want to make sure your loved ones receive a death benefit when you die? In that case, you may want a permanent life policy, such as whole life. Not all life insurers offer both types of policies, so figure out the kind of policy you want before shopping.
Check out Insure.com's Best Life Insurance Companies reviews. See the individual company page to see how they performed with members. You want to make sure the life insurance company will be around when you need it. Check the company's A.M. Best financial rating, Better Business Bureau rating and consumer complaints.
Get quotes from multiple companies. Don't just go with the biggest name or the flashiest ad. Request multiple quotes for the same type of policy and figure out which one is a better fit for you.
Review riders and add-ons. If you want life insurance policy riders to help you while you're still alive, check with each company about their offerings.
Consider their financial strength ratings. Be sure the company has a healthy financial portfolio by checking A.M. Best ratings so you can be confident they have the resources to pay claims. Most major carriers will pass muster, but smaller, regional companies may not, so be sure to check.
Understand that life insurance companies don't have the same underwriting policies. One insurer may not accept a member with health problems, another may be willing to give you a policy at a high price, while yet another may offer you an affordable policy.
Best Life Insurance Companies by Age
Here is how insurance companies ranked when data were analyzed by age and region.
| Best life insurance companies for millennials | Best life insurance companies for Gen X | Best life insurance companies for Baby Boomers |
| --- | --- | --- |
| 1. American General (AIG) | 1. New York Life Insurance Company | 1. Prudential |
| 2. AAA Life Insurance Company | 2. AAA Life Insurance | 2. AAA Life Insurance |
| 3. AAA Life Insurance Company | 3. American General (AIG) | 3. Globe Life Insurance |
Best Life Insurance Companies by Region
Best life insurance companies for Northeast region

1. American General (AIG)

2. AAA Life Insurance Company

3. Globe Life Insurance

Best life insurance companies for South region

1. New York Life Insurance Company

2. AAA Life Insurance

3. American General (AIG)

Best life insurance companies for Midwest region

1. Prudential

2. AAA Life Insurance

3. Globe Life Insurance

Best life insurance companies for West region

1. AAA Life Insurance Company

2. Prudential

3. Mass Mutual
What We Surveyed
We commissioned a survey of top company policyholders. Many of those surveyed had multiple types of policies. The survey collected customer ratings for 20 leading companies in the auto category and 15 leading companies in each of the home, health and life categories. Only current customers of the insurers on our lists were surveyed, and the survey was not open to the general public on the Insure.com website.We asked policyholders about the following categories for ranking purposes:
Value For Price
Customer Service
Claims satisfaction
Usefulness of website & mobile apps
Plan To Renew
Would Recommend
We also asked for feedback and anecdotes to help people who may be looking to purchase a policy with their current insurance provider. And we asked questions that are not rated or ranked on, such as why they first purchased from the company and how they prefer to deal with their insurer, as this may be valuable to you when deciding if the company is the right fit for your needs. To view the extra information, be sure to click on the company logo to view its individual page.
How We Ranked
Our team of insurance and data experts ranked and identified the best life insurance companies based on what policyholders in our survey have to say about their experiences. This is an independent editorial analysis devoid of affiliations or partnerships of any kind – companies did not pay to be included. The A.M. Best financial ratings represent an assessment of an insurer's ability to meet its financial obligations to policyholders. These are separate from the editorial ranking.
Consumer's feedback are weighted as follows:
Exception is life overall ratings that are based on:
*Life insurance policyholders were not asked about claims or renewal as the policy tends to end with a claim and policies aren't renewed each year but set for an extended time period.
The expert team reviews and analyzed the survey results to share with consumers because we believe it's important to view and evaluate real-life feedback when shopping for insurance. Getting more information is always better when researching the best insurance companies, so continue on to see what our surveyed policyholders had to say.
Why You Should Trust Us
We're not only life insurance experts who enjoy sharing our knowledge. We're also consumers just like you. As consumers, we want to know what to expect when it comes to a company's customer service and if the insurer has a decent website and apps. We, too, want a good price and to feel comfortable when deciding on a company to purchase an insurance policy. For this reason, we take our Best Life Insurance Company's survey seriously so that all of us can find the insurance company that is the best fit for our needs.
Whether it's your first-time buying life insurance or you're looking to buy a supplemental life insurance policy, our mission is to provide you with a quick and easy way to review and determine which companies will be the best fit for you. Our reviews and rankings are unbiased and based on the earnest ratings and feedback from surveyed policyholders.
Frequently asked questions about life insurance
How does life insurance work?
After you buy a policy, you pay a monthly premium, and if you die while the policy is active, the insurance company pays out a death benefit to the people named as beneficiaries on your policy. That means your loved ones have a financial safety net after you're gone. The money they get, essentially, replaces your income and be spent however your survivors want. Typically, it's used to pay for things your salary funded — the mortgage, credit card debt, college tuition and expenses, and everyday expenses.
Life insurance basics: What types of life insurance are there?
The most common life insurance plans are term life insurance, permanent life insurance, and final expense life insurance. Term life is for a limited time. It's usually between five and 30 years. These policies are generally more affordable than permanent life. Permanent life insurance, such as whole life, is for life — as long as you pay your premiums. Permanent life is often called whole life. Whole life provides a guaranteed benefit, a consistent premium, and cash value earnings. Final expenses insurance, also called funeral or burial insurance, is an option for people who can't get a term or permanent life policy. The policy covers final expenses and funeral costs.
How much life insurance do I need?
When deciding how much life insurance you need, you should buy enough life insurance to cover your outstanding debts, your funeral expenses you're your family's future household expenses. The policy, ideally, should be active for as long as your major financial debts are in force. So, for instance, if you have 20 years left on your mortgage, you'd want a 20-year policy.
Term vs. permanent life insurance: Which is better?
Whether term or permanent or whole life insurance is better for you depends on your particular situation and needs. However, typically, term life is the best choice if you're the main breadwinner and need an affordable way to replace your income for a limited period to help your loved ones' transition to life without you. Permanent life insurance is more complex and expensive than term life. You can think about whole life coverage, which is the most common type of perm policy, as a hybrid of permanent life insurance and a savings account. Generally, people choose permanent life insurance when they want long-term coverage without worrying about an expiration date.
Is life insurance worth it?
Term life insurance can be a key part of an investment strategy. Taking out a term life policy during the years of a mortgage could guarantee that your loved ones have enough money to pay off the debt if you were to die.
On the other hand, permanent life insurance could give you peace of mind that your beneficiaries will receive a death benefit. That benefit could help them pay off debts and funeral services. A permanent life death benefit could also assist them in making mortgage payments.
When is the best time to get life insurance?
Ideally, you should buy life insurance in your 20s when you're young and healthy. Though you may not yet have a family or own a home, it's wise to plan for the future and lock in lower premiums while doing so. Regardless of your age, if your death would impose a financial hardship on others, it's time to consider buying coverage. And, even some single people's families can benefit from life insurance. You should buy a life insurance policy if:
You are young and healthy
You are engaged or soon to be married
You are about to start a family or have children
You are about to buy a home or you are a homeowner
If you care for a child with disabilities
If you're single but have debts, such as college loans that are also in your parents' names
How much does life insurance cost?
Insure.com surveyed over 300 people, and asked why they hadn't purchased life insurance. Nearly a third (32%) said they couldn't afford it. But for healthy individuals buying term life coverage, the average cost of life insurance coverage is fairly affordable. For example, the rate for a female, non-smoker age 30 is $36 a month for a 30-year term policy. For a male, it's $44 a month, based on a rate analysis. Forty-two percent of those surveyed who had a policy reported paying less than $63 a month, or $750 a year: 17% paid less than $250; 14% paid $250 to $499; 11% paid $500 to $749.
What are the best life insurance companies for policy offerings?
The best life insurance company for you may be the one that offers coverage that suits your particular health conditions better than others. Based on our survey of current customers, here's the percentage who said they were completely satisfied with their company's policy options:
Allstate 56%
Globe Life Insurance 55%
American General (AIG) 53%
State Farm Life Insurance Co. 47%
New York Life Insurance Co. 44%
Prudential 44%
Northwestern Mutual 43%
Brighthouse Life Insurance (MetLife) 41%
John Hancock Life insurance (Manulife) 40%
Gerber Life Insurance 37%
MassMutual 36%
Mutual of Omaha 31%
Transamerica 31%
Lincoln National Life Insurance Co. 29%
How do I find cheap life insurance?
Consider term life:
Term life insurance is typically the cheapest type of life insurance.
Buy when you are young:
The cheapest life insurance premiums are generally for those who are young and healthy.
Compare life insurance companies:
Life insurance rates will vary quite a bit from company to company, as each carrier uses its own method for deciding what you pay, based on many variables, such as your gender, age, if you smoke, how much coverage you buy, and so on.
Compare companies to find the best fit for you!
All you need to do is find companies you like and click ,"Add to Compare."
When you're ready to review, click the compare button that appears in this menu.