Life insurance is a key component to any personal financial plan, as it ensures your loved ones will have the money they need to maintain their quality of life after you're gone. But how do you find the best life insurance company? And how do you find the one that can offer you the policy that fits your exact needs?
Our editorial team looked at several factors to rate the best life insurance companies of 2022. Our analysis found that State Farm is the top insurer, followed by Northwestern Mutual.
Top life insurance companies
State Farm
Northwestern Mutual
MassMutual
New York Life
Mutual of Omaha
John Hancock
Globe Life
Prudential
Transamerica
Lincoln Financial Group
AIG
Brighthouse Financial
To find the top life insurance companies, the Insure.com editorial team used a weighted score based on several factors. We compared life insurance company assessments from leading ratings providers like J.D. Power for customer satisfaction, A.M. Best for financial strength and the National Association of Insurance Commissioners for the average number of customer complaints.
While State Farm topped the list, the company may not be the best choice for everyone. Other insurers may make more sense depending on your situation and needs. What follows is a look at each of the insurers on our list, providing you with insight on what each has to offer.
State Farm

With near-nationwide availability, State Farm can be the best choice when you want a financially strong life insurance company with exceptional customer service. Universal and whole life insurance policies are available, with joint and survivorship policies. A survivorship life insurance policy covers two people — usually two spouses – with the death benefit not paid out until the second insured person dies. Also available are limited pay life insurance and term insurance, for 10, 15, or 20 years. Or you can choose the single premium option, which lets you pay one lump sum for your policy.
State Farm receives the highest scores on our list from both J.D. Power for customer satisfaction and A.M. Best for financial strength. The company also receives a low-level of complaints, demonstrating strong customer satisfaction.
Northwestern Mutual
Northwestern Mutual offers whole, universal and term life insurance. Policies are highly personalized given its Custom Universal Life Policy with optional survivorship policy for two parties. This means that you can choose not only your death benefit but also the amount of your death benefit while your policy grows in cash value. If you want coverage for two people, there is an optional survivorship policy.
Also available are disability income insurance, long-term care planning and income annuities. You must work directly with an insurance agent for a quote, but with few customer complaints Northwestern is also a company heralded for its strong customer service.
MassMutual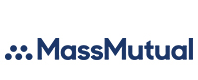 MassMutual offers a variety of different life insurance solutions, including whole, term, universal and variable life insurance. You can also purchase a policy that can suit a variety of needs, from disability income to retirement income or even college savings for your children. More than 8,000 professionals are available to help. Even better, you can receive a quote online to get a general idea of pricing before you contact an agent.
New York Life
New York Life has more than 12,000 agents ready to help with term, whole, universal and variable universal life insurance. The company also offers a healthy selection of life insurance riders that you can add to your policy for enhanced coverage. It is financially strong and follows Northwestern Mutual and State Farm for customer service.
Read the full New York Life review
Mutual of Omaha
Mutual of Omaha specializes in whole, term and universal life insurance for more high-risk individuals, like former smokers or those with serious health issues. What's more, you can customize your policy with several riders available to better personalize your coverage. A life insurance rider adds additional benefits to a basic life insurance policy, typically for an additional cost, allowing you to customize your policy to your needs. Perhaps, best of all, Mutual of Omaha allows you to receive a quote and purchase insurance directly online without any need to go to an agent.
Read the full Mutual of Omaha Review
John Hancock
Compared to other providers, John Hancock offers both term and permanent life insurance with especially high coverage limits. It is also family-friendly for those adults looking to purchase permanent coverage for their children. However, there is no whole life insurance, and coverage limits tend to be stricter for permanent policies.
Read the full John Hancock review
Globe Life
Globe Life may be your best bet if you want to skip the medical exams typically required for life insurance coverage because, here, there are none. In addition to term and whole life insurance, the company offers accidental death coverage and mortgage protection. There is also life insurance available for your children. And the company offers a 30-day money-back guarantee, which means that you can receive a full refund after 30 days if you are not satisfied with your policy.
Read the full Globe Life review
Prudential
Prudential is well-known within the insurance space, offering a variety of life insurance products including term, universal, indexed universal and variable life insurance. No final-expense policies are currently offered. However, there is a healthy selection of riders that you can use, including coverage for your children. To get started, you can get an online quote for most products, also making it our pick for the best online life insurance.
Read the full Prudential review
Transamerica
Transamerica has a helpful website that allows you to easily calculate coverage in order to find the best option for you. The company's offerings are more limited than some other insurers, with just term, whole and universal life insurance available. However, limited coverage is available without a medical exam. Final expense coverage, as well as a few riders, are also available to finetune your policy.
Read the full Transamerica review
Are there other insurance companies worth considering?
Other life insurance companies that may be worth your consideration include AIG, or American International Group, Lincoln Financial Group and Brighthouse Financial. AIG specializes in term, whole, universal, and accidental death benefit insurance with policies available with up to $2 million in coverage – almost double the coverage most insurers offer. Lincoln Financial is another option, offering term, permanent and lifetime protection for variable universal life insurance. It is unique in that it specializes in foreign policies for international customers, a group often overlooked by many U.S. insurers. Brighthouse Financial, with more than 2 million customers, says it is one of the largest providers of annuities and life insurance in the U.S.
Compare life insurance companies side by side
Which life insurance company has the fewest complaints?
The National Association of Insurance Commissioners (NAIC) tracks the overall number of complaints that a company receives and then assigns a score each year. A company's NAIC score is a great way to assess customer experience and satisfaction. In the latest NAIC scoring, Northwestern Mutual and MassMutual received the highest scores, followed closely behind by New York Life.
How to get the life insurance that's right for you
With so many life insurance companies out there, how do you decide which one is best for you and your family?
"There is no one-size-fits-all answer to this question, as the best life insurance company for one person may not be the best for another," says Chris Panteli, founder of Life Upswing, a financial information website.
That is why it is so important to shop around amongst the top life insurance companies to find the best one for you. Start by comparing rates.
How to compare the best life insurance rates
There are a number of calculators that you can use to find the cheapest companies for your family. Our Insure.com life insurance calculator can help.
In addition to finding the cheapest life insurance rates for your family, there are some other ways that you may be able to save on your insurance premiums:
Buy while you're young
Insurance companies typically increase rates as you age, so buying insurance early can save you more money on your premiums. "Start shopping young," says Christopher Duncan, founder and owner of Trusted Benefits Direct, "because your health is the best. You pay for life insurance with money, but you qualify for life insurance with your health."
Purchase term coverage
Term life insurance can be significantly cheaper than permanent life insurance since coverage is only temporary and guaranteed for a specific number of years. "For most people, term life insurance is the most cost-effective," Panteli says.
Get healthy
Insurance providers consider your overall health when assessing rates, so you could save money by losing weight, exercising more and quitting smoking.
Use an insurance agent
"Independent agents can quickly shop the market to find you the best life insurance product for your exact situation," Duncan says. "In addition, most good life insurance agents' services are free to use."
James Heidebrecht, owner of Policy Architects, agrees. "Nowadays, consumers are comfortable purchasing all kinds of goods and services online with one click and avoiding human interaction altogether."
However, he warns, "if you're truly committed to finding the best life insurance company to protect your family, it's imperative that you seek out an experienced, independent life insurance agent to work with. Failure to do this will ultimately cost you time, money and hassle. Not to mention, your family may not be truly protected."
Always be sure to shop and compare providers to find the best coverage at the lowest price for your needs.
Insure.com provides unbiased company reviews based on customer satisfaction, price, and J.D. Power rating, ensuring that you're getting the best service possible. Get access to Insure.com's list of the 'best insurance companies of 2022' now.
What most people don't know about life insurance
There are many misconceptions and questions about life insurance, so we ask the experts for their best advice for those about to buy life insurance.
Life insurance is not always a comfortable issue to talk about, but it is something most people are grateful for when the unthinkable happens
"People might associate life insurance with paying off funeral costs, but it can be much more than that. It can help families grieve during a loss because the death benefit can allow them to be financially stable," says Anthony Martin, CEO and founder of Choice Mutual. "This is especially important when the breadwinner dies because life insurance can leave the surviving spouse with the financial cushion and extra time to secure a job."
There are several other benefits while you are alive, too.
"Life insurance provides a tax-free death benefit," says Raquel Murphy, vice president of individual life insurance at HUB International Northeast, a leading full-service global insurance brokerage. "Life insurance provides a low funding method of transferring wealth from one generation to the next."
It can be a fantastic solution for families looking for financial security or even financial help throughout their lives. "Having kids might mean increasing coverage to help pay for their college tuition or help create generational wealth for them," says Choice Mutual's Martin.
Frequently Asked Questions About Life Insurance
How do I find the best life insurance?
Insurance companies can use different factors and formulas to calculate life insurance premiums. To find the best life insurance company for you, be sure to shop and compare quotes from different insurers.
What is the best life insurance company?
The best life insurance company for you should be based on the type of coverage you need, your overall budget and your medical history. If you are looking to buy life insurance for yourself and your family, our list of the best life insurance companies of 2022 is a great place to start.
What factors affect the cost of life insurance?
The cost of life insurance depends on a set of specific factors, such as your age and gender. Insurers will also consider whether you are a smoker while also assessing your past medical history. Based on these factors and more, insurance providers will calculate a total premium for your life insurance coverage.
What are the types of life insurance?
There are two types of life insurance: temporary and permanent. Temporary coverage is known as term life insurance, while permanent life insurance includes whole, universal and variable life insurance. Term life insurance is structured to cover you for a certain period, such as five, 10, 15, 20 or 30 years. Whole life is the simplest form of permanent coverage. The premium and death benefit stay the same, and the return on the cash value is guaranteed. Universal life provides flexibility. As long as you meet the initial minimum payment, you can pay more or less or even skip premiums and increase or decrease the death benefit. Variable life insurance is a form of permanent life insurance that lets you invest premiums in investment accounts.
Compare companies to find the best fit for you!
All you need to do is find companies you like and click ,"Add to Compare."
When you're ready to review, click the compare button that appears in this menu.