Cheeseheads trying to cope with new Wisconsin auto insurance laws
This year ushered in a time of great insurance confusion in Wisconsin. For starters, the state upped its minimum car insurance requirements in January, forcing drivers to re-examine their insurance policies. Then the state began requiring all drivers to carry auto liability insurance as of June 1 (leaving only New Hampshire without a compulsory auto insurance law) – forcing all the uninsured drivers to buy coverage or face penalty.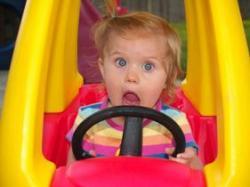 "It's the increased limits that were so confusing. I don't even think the state knew what they were doing," says Vince Worley, a principal at Security Insurance Agency in Pewaukee, Wis.
Insurance agents try to meet demand
Car insurance agents have been trying to stay on top of the demand for service and the new laws have revealed some odd insurance decisions of the past. David Dunker, president of Zingen & Braun in Brookfield, Wis., says he was surprised at how many people had current policies on one car but needed to add two or three more cars that had been uninsured. "They were trying to save a buck," he surmises.
Wisconsin drivers had a year to prepare for these car insurance changes. The impending laws were covered on TV, in newspapers and on the Internet, but many people waited until the last possible moment to get a car insurance quote. And that last-minute strategy increased stress level for all involved.
"People were shocked at the rates. One lady hung up on me. I told her the car insurance rates and she said, 'I can't afford that' and then click," says Judy Schreiber, personal lines manager for Compass Insurance Services in Mosinee, Wis.
With the increase in required auto coverage, Wisconsin (along with Alaska and Maine) now boasts the country's highest minimum bodily injury limits and the highest underinsured and uninsured coverage minimums. These minimums affect both cars and motorcycles. So those who expected to get by with cheap car insurance and minimal coverage were in for a shock.
"It's been a real eye-opener for people with motorcycles with minimum [insurance] payments," says Worley. Some motorcycle rates saw a 50 percent to 100 percent increase."
Wisconsin newspapers and TV news programs continue to report on debates surrounding the merit of the laws. Even before the compulsory insurance law went into effect, only 15 percent of Wisconsin drivers were uninsured – a little above the national average of 13.8 percent, according to the Insurance Research Council.
No real consequences for scofflaws
Then there's the question of what happens if you're pulled over and you don't have insurance. Dunker says, "There are no teeth in this [law] because there's no record at DMV of whether you have insurance."
Agents are suspicious that some drivers will try to skirt their obligation. Dunker is concerned that people will buy automobile insurance policies, receive their insurance ID cards, pay the first month and then skip out. They could then continue driving around and show their invalid ID cards if they're pulled over.
"If you get caught with a fraudulent ID card -- one that's expired but you're trying to still use -- it can be a $5,000 fine," says Schreiber.
"Whether people will keep their cars covered or not, only time will tell," says Worley. "It will be interesting."
Ready to get a quote?
Get quick and easy auto insurance quotes