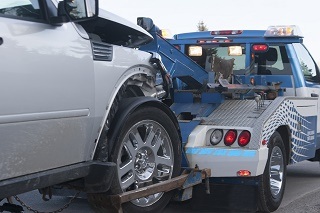 Yes. Even if you move a vehicle from the scene of an accident, your car insurance company will pay for the damage your vehicle sustained.
An issue that may arise is whether you hit a deer or other object. The distinction determines whether your claim is filed under collision or comprehensive insurance. You may have a different deductible for each coverage. Also, comprehensive claims don't typically raise your future car insurance rates while collision claims may if you're found at fault.
If you have a police report or a tow truck driver or other unbiased witness can collaborate that you hit a deer — or the damaged vehicle has evidence showing you struck a deer — it shouldn't be a problem making a comprehensive claim.
If, however, you say you hit a deer but have no proof, then your car insurance company may investigate further. You'll need evidence of a deer strike to make a comprehensive claim. Otherwise your insurer may find you hit another object and make this a collision claim.
For instance, if you swerved to miss a deer in the road and hit a tree, it would be a collision claim because you didn't actually strike the deer.
I'd advise you to contact your car insurance company with your claim for striking a deer, and make sure to provide evidence that you did hit the animal and then had the car towed away for safety reasons.
A friendly reminder, the autumn months of October, November and December, are generally the months drivers are most likely to collide with large animals – such as deer, elk, caribou or moose. State Farm does an annual report on deer (and other large animal) auto claims and found cost of these collisions have topped 1.3 million and the average claim for 2017-2018 was $4,341.
Drive safe and be alert for wild animals, especially at dusk and dawn and near animal crossing signs.
Related Articles