Oh no they didn't! Hot spots for insurance claim denials
Insurance is supposed to provide you with a peace of mind, but getting your claim paid could cause headaches if you have to fight for the money.
Unfortunately, that's happening in a growing number of cases as insurers, coping with a tough economy, take a sharper look at home and car insurance claims, according to attorneys who represent consumers in bad-faith insurance litigation.
"They're looking harder for any potential hook on which to hang an attempt to deny," says attorney Chris Dodig, managing partner of Donovan & O'Connor LLP in North Adams, Mass.
Attorneys say they're getting more calls from frustrated consumers and seeing more thorns in the claims process.
"Each step of the process is taking longer, and companies are coming up with more imaginative reasons to deny," says Jonathan Wilkofsky, managing partner of Wilkofsky, Friedman, Karel & Cummins in New York. "It's a more contentious and difficult process."
To get a feel for the trends in claim denials we talked to attorneys in different parts of the country who represent consumers in insurance-coverage disputes.
Here's what they're seeing.
Proof of loss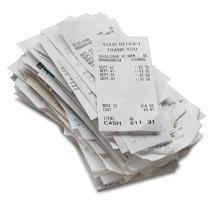 San Francisco attorney E. Gerard "Gerry" Mannion says home insurance companies are requiring policyholders to submit proof of loss statements -- lists of losses and estimates for replacement costs -- sooner or in more detail than before. That's often problematic because homeowners don't know how much it will cost to replace or rebuild something early on in the claim process.
"This is something people have to be very careful when filling out," says Mannion, a board member of United Policyholders, a nonprofit that educates the public on insurance issues and consumer rights.
He's representing a California couple who received a $600,000 estimate for reconstruction after their home was destroyed. Later, their contractor discovered that the soil on the property was weaker than anticipated -- a factor that helped boost reconstruction costs to $1 million because more extensive foundation work was required. So far, the insurer has refused to pay the extra $400,000.
Phillip Sanov, who heads the bad-faith insurance practice group at Lanier Law Firm in Houston, concurs. He has observed insurance companies asking for extensive documents to prove value of things damaged – for everything from a toaster to the clothes of a 4-year-old.
You meant to do that
Dodig says insurers are attempting to deny more claims based on consumer negligence or intention to cause harm. He's representing a Massachusetts man, for instance, who let his foot off the brake of a riding lawn mower while arguing with a neighbor in his yard. The vehicle lurched forward unexpectedly and knocked the neighbor down. When the neighbor filed a claim seeking recovery for his injuries and medical bills against his neighbor's policy, the home insurance company initially denied the claim, saying the man mowing intended to cause the harm.
Sanov has also seen an increase in claims problems for young policyholders with big fire claims.
"The larger the loss, and the younger the homeowner, the more likely it is that the carrier has been delaying the claim and engaging in efforts that indicate they are trying to prove arson on behalf of the policyholder," says Sanov.
What are you waiting for?
"Delay, delay . . . there's no doubt that's the thought process for the carriers," says Sanov. "Delay until the policyholder throws up their arms and says they'll take less for their claim."
Quicker to cancel
Dodig says insurers are cancelling policies more quickly than they used to when clients are late paying their premiums. It's a nightmare for consumers who go to make claims and discover their policies have been cancelled.
Roadblocks on car insurance claims
Mannion says car insurance companies are looking harder at medical payments coverage for car accident injuries. He says they're second-guessing doctors about medically necessary expenses in a growing number of cases.
Mistakes or missing information on application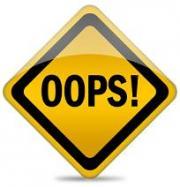 Sometimes misstatements on the insurance application can come back to bite you, even if they were innocent mistakes by you or your insurance agent.
Say, for instance, you forgot to mention on your home insurance application that your father was on the deed to the property along with you and your spouse. Because your father is not listed on the insurance policy, the insurer might give you only two-thirds of the amount of your claim, Wilkofsky observes.
Mismatched items, partial repairs
Wilkofsky says he sees a growing number of cases in which home insurance companies under-value claims by trying to limit the scope of losses. For instance, rather than paying to replace all the kitchen cabinets if one cabinet is destroyed, the insurer might pay to replace only the damaged unit. The result? The home loses value because the kitchen has mismatched cabinets, Wilkofsky says.
Sanov has also seen partial repairs that don't address the full situation. "If a roof is repaired and not fully replaced, they'll say there was pre-existing damage and not the Category 4 hurricane that just came through Galveston." He has also seen repair reimbursement denied when the policyholder has the repairs done without first documenting the damage.
Replacement time crunch
A replacement-value policy pays to replace destroyed belongings with comparable new items. In other words, even though your old sofa was worth only $200 based on its age and condition before it was destroyed, the policy gives you enough money to buy a brand new sofa.
But insurers sometimes require you to replace the items within a certain amount of time -- six months in some cases -- to get reimbursed.
That's not reasonable, Mannion says, when a home is destroyed.
"The homeowners are so focused on getting their home rebuilt, they're not focused on replacing a dining room table," he says. "And where are they going to put it anyway?"
Mannion says home insurance companies should cover storage costs for replacement items as part of additional living expenses. "And many carriers, if you push them, will back off that six-month time limit," he observes.
But not all of them. Wilkofsky tells of a New Jersey couple he's representing who, by the time they were ready to move back into their rebuilt home, had only 27 days to replace all their furniture, clothing and other belongings. They couldn't meet the tight deadline and were out $30,000.
A class-action suit, Woodhams v. Allstate, is pending in federal court in New York against Allstate for its denial of claims in cases like these.
Not enough insurance
Mannion says many consumers are unaware of being underinsured until they have to make a claim and discover the amount recommended by their agent didn't cover the full cost of reconstruction. In California, policies commonly covered unlimited guaranteed replacement costs, but home insurance companies began adding limits to new policies after a fire swept through the east San Francisco Bay Area in 1991 and destroyed hundreds of homes. Rebuilding costs, which included duplicating 1930s-era handcrafted details, shot through the roof.
Mannion recommends that you make sure you're carrying policy limits that will cover the full cost of reconstruction. This is especially the case if you own an older home that will need to be built up to code after a disaster. He suggests consulting with a contractor and not relying solely on your agent for advice.
Tips for a smooth claims process
What can you do to increase the chances your claim will be paid? Here are some tips:
Hire a public adjuster for large, complex claims. Public adjusters work on behalf of policyholders. They handle every detail of the claim to expedite the process and ensure people get what they're entitled. Here's how public adjusters can level the playing field for you.

"A public adjuster will charge a 3 to 10 percent fee, depending on the situation, but that cost can be worth it," Mannion says.
Read your policy. Insurance policies aren't fun to read, but it's critical you understand what your policy includes.

"There may be exclusions you don't know about," Wilkofsky says.

Dodig says it's a good idea to review your policy before you make a claim to make sure you don't say something offhand that could be misinterpreted and count against you. For example, here are 5 words never to say to your insurance company.
Keep a good paper trail. Write down the names, phone numbers and addresses of all the people you talk to, take notes, confirm everything you can by e-mail, and save the information.
Protect your property. After a disaster, do whatever is necessary to protect your property from further damage, but document the steps you've taken.

"You can't wait around for the company to save you." Wilkofsky says. "You have to start the process."
Get legal help if you start to get in over your head. Hire an attorney if the insurance company requests an "examination under oath," a sign the insurer suspects you're lying.

"Go to an attorney, bring counsel with you, and prepare for it," Wilkofsky says. "You can be sure the attorney for the insurance company has prepared for hours to interrogate you."

You should also think about hiring counsel when the process starts to feel adversarial or there's a policy dispute you can't resolve.
Take advantage of the appraisal clause. Wilkofsky, author of The Law and Procedure of Insurance Appraisal, says your policy's appraisal clause lets you and your insurance company resolve disputes over appraisals without litigation. Under this provision, you and your insurance company each hire an appraiser if you can't agree on the value of a loss. Each appraiser submits the value of the property and the loss, and together they select an umpire, who reviews both appraisals and resolves any differences.
Double-check your application. Review insurance applications before signing to make sure all the information is accurate. Don't count on your agent to do this for you.
Preserve evidence of damage. Take photos, and hold onto damaged property until the insurance company has a chance to see it.

"You can't have too many photographs," Wilkofsky says.

Mannion once represented an artist who had thousands of materials and art pieces destroyed in a work barn that burned to the ground. A claims representative told him he didn't have to take any pictures of the damage. Later, after the client filed the claim, the insurance company didn't believe him.

"Fortunately the client took photos of all the items he dug out of the rubble and ashes. He dropped 2,000 photos on the desk," Mannion says. "If he had listened to the claims rep, he would have been scr****."
Do a home inventory. Before disaster strikes, take inventory of all your possessions. Videotape your belongings throughout your house, and keep copies of the tape in a couple of safe places away from home, Wilkofsky advises.
Understand the insurance money flow. When you start getting checks from the insurance company, understand which part of your coverage the cash is coming from and what you're supposed to spend it on, Mannion suggests.
Pay on time. "Make sure you do whatever is necessary to keep the policy in place, such as paying premiums and providing updates when requested," Dodig says.
Mind the insurance details before and after disaster or accidents strike. Although insurance companies are taking a harder look at claims, you'll have a better chance of getting what you're entitled to if you've done everything you can to make the process go smoothly.
More from Barbara Marquand here
Ready to get a quote?
Get quick and easy home insurance quotes