Insights:
There are multiple ways to find homeowners insurance policies and the policy number, including checking with your insurer and mortgage lender.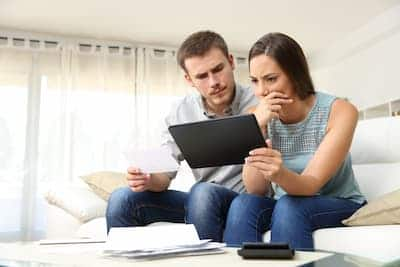 Most people who own a house have a homeowners insurance policy. But if you've never had to use your coverage, it's possible to lose track of your policy information.
In the event of a claim, you may have to ask yourself, "Who is my home insurance provider?" or "Where can I find my homeowners insurance policy?"
Fortunately, locating your home insurance policy information is usually very easy. If you need to know how to find my homeowners insurance policy, we'll walk you through the steps of identifying your home insurance provider, and getting your policy details.
Key Takeaways
If you don't have any records of your home insurance, a lender should have that information on file if you have a mortgage.
Finding a home insurance policy is usually easier than figuring out your insurance provider if you don't know.
If you know your home insurance company but don't have specifics about your policy, your best bet is to contact the provider and request a copy.
A Comprehensive Loss Underwriting Exchange (CLUE) report provides a history of property insurance claims for every home, but you won't find any information about your home insurance policy on the document.
How to find homeowners insurance by address
Homeowners insurance isn't a public record. There's no centralized database that logs every home insurance policy in the country. As a result, you won't be able to find your policy by simply searching your home's address on the internet.
If you're wondering, "How do I find out who my home insurance is with," you should check all of your insurance paperwork to try to find the provider name. If you don't have any home insurance records, your mortgage lender might have the information on file.
However, if you know your home insurance provider, insurance agents from the insurance company can likely track down your policy using your address if you don't have any other information. Generally speaking, it's much easier to get a hold of your policy details than it is to identify your home insurance provider.
How do I get a copy of my homeowners insurance policy from insurance companies?
Getting a copy of your home insurance policy is very simple. If you know your provider, home insurance companies can help track down the policy information.
"If you need a copy of your policy, reach out to your homeowners insurance company and they should be able to send you that information via mail or email," says Jennifer Wilbert, assistant vice president of property portfolio for personal insurance property strategy at Travelers.
"Additionally, many insurers now offer mobile apps and websites where insureds can find a lot of handy information," she adds. "If you're able to download an app on your phone or tablet, this is a great way to access and manage your policy information and keep in touch with your insurer."
If you lose track of your home insurance policy, it's a good idea to download and print a physical copy of your policy documents to keep with your other important files. That way, the information is easily accessible if you ever have to report a claim.
How to find a home insurance policy number
Your home insurance policy number is printed on your hard copy and digital insurance documents, sometimes called an insurance binder. The number might also be included in your billing statement.
If you're looking through your insurance documents, the policy number is typically listed near the top of the page.
Frequently Asked Questions
Why would you need homeowners insurance policy information?
Having home insurance coverage is incredibly beneficial, even if it's not a requirement. However, it's just as important to know your policy information.
"In the event that you have a loss and need to file a homeowners insurance claim, you'll need to know your insurance information — including your policy number, what type of coverage you have, etc. — to initiate that process," says Wilbert.
She adds that it's also beneficial to understand your coverage if you plan to upgrade or renovate your home. You should make sure those enhancements, whether a pool or a new electrical system, are covered if that something is damaged.
Can you find a policy using a CLUE report?
A Comprehensive Loss Underwriting Exchange (CLUE) report provides an in-depth look at the property insurance claims history for a home or dwelling, says Wilbert.
But while every house has a unique CLUE report, you won't find any information about your home insurance policy on the document.
A CLUE report is a good resource to have if you are looking to purchase a new house because it can tell you if insurance claims were filed and why they were filed. However, it doesn't include any insurance details about the policy itself.
Do mortgage lenders require home insurance?
Most lenders require you to purchase a home insurance policy when you take out a mortgage.
Home insurance coverage protects you and the mortgage company and lender if something happens to your home. To get a mortgage, you will need to provide the name of your insurance company, your policy number, and your coverage details, like the policy limits and endorsements, if you have any.
How does home insurance cover you?
Home insurance includes dwelling coverage, other structures coverage, personal liability coverage, personal property coverage, additional living expenses if you're temporarily displaced, and helps pay medical bills for people injured on your property. When you file a claim, your insurance company reviews the information and decides how much to reimburse you.
The policyholder pays the deductible and the insurance provider picks up the rest of the claim up to your policy's limits. How much coverage you have influences how much you pay for a home insurance premium. Also, whether the insurer will pay actual cash value or replacement cost after a claim affects how much you pay for a homeowners policy.
Are floods covered by home insurance?
No, you need a separate flood insurance policy to cover flood damage.
You can get a flood insurance policy through the National Flood Insurance Program (NFIP) or directly from an insurance carrier. The cost of flood insurance depends on your risk. A home in a flood zone will cost more to insure than ones that aren't considered risky.
Can you have the same insurance company for car insurance and home insurance?
Yes, insurance companies let you bundle policies, which means that you have multiple policies with the same company. You can also often bundle other types of insurance, such as renters insurance.
Bundling policies often brings discounts. Having only one insurer can also make it easier to remember your insurance company.
Related Articles