You may not be required by your lender to buy title insurance, unlike home insurance, but if you don't get it, you may regret it. Of course, you may be wondering, "so, what is title insurance?" Even if you took a personal finance class in high school or college if title insurance was covered, chances are, it was minimal.
What is title insurance, and why is it important? And what else do you need to know about title insurance? Keep reading, we've got you covered.
What is title insurance and why do you need it?
John W. Mallett, a mortgage and housing industry expert based out of Westlake Village, California, and author of Buy Your First Home Today!, explains the value of this type of insurance very nicely: "Title insurance covers any underlying issues with the home or property that the title company may have missed during the home buying process."
Underlying issues? That may sound crazy at first, to a lot of people. If a bank approves you for a mortgage, and you sign all that paperwork and start paying your mortgage, how could something happen later come up that puts your homeownership in question?
Well, we'll get into that in a moment, but let's recap title insurance again. It is insurance protects the homebuyer and/or lender from financial trouble if something happens later that makes who owns the house a little murky.
We'll get into more details of how to buy title insurance later, but in a nutshell: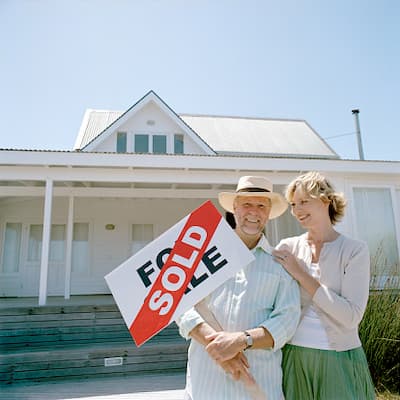 Your lender might recommend a title insurance company, but you should do some research of your own. After all, title insurance can cost between $500 and $3,500, depending on your state, the cost of your home and what insurance provider you pick. So comparison shopping can help shave down that price. There are also different types of title insurance, and you'll want to make sure that you're fully covered and not just the lender.
And to be clear – even if you aren't required to have title insurance (and you probably will be), the lender will have title insurance. No lender lends money on a house without it. They are protecting themselves and you might want to follow suit.
Key Takeaways
Title insurance pays for financial damage that could come up if somebody disputes who actually should have possession to the title of your home.
Homeowners are sometimes not required to buy title insurance, but it's a risky proposition to not get it. Meanwhile, your lender will always have it.
To get the best price, homebuyers should ask for different quotes from title companies.
What does title insurance cover?
In other words, what could go wrong with my house after I buy it, and why do I need title insurance?
Here are a few possible issues that may arise with a home or land purchase:
You bought your home from somebody who actually didn't own the home. Maybe the last couple living there divorced, and one spouse sold you the home without his or her knowledge.
Somebody forged documents somewhere along the paper trail, and now it turns out that you don't actually own the home.
There are tax liens against the property that nobody knew about until now, and since you didn't get title insurance, it looks like you're on the hook to pay them – or you may lose your home.
Somebody really loves the home you just moved into, and they say that they were supposed to be sold the home. And now they're going to sue you.
Some of your property – maybe a guest home – is actually on somebody else's property. Your guest home will need to be razed or moved, or you're going to have to buy that somebody else's property. Either way, this is going to cost you.
Your property violates a zoning issue, and something expensive is going to need to be done about it.
There are all sorts of things that can happen. In fact, as Mallett puts it, "It's like a death policy." (As in, life insurance.) "You don't plan on dying, but if you do, the financial problems that would have been caused for your family are eliminated. That's the same here. You're probably never going to use title insurance, but if there's that one time you do need to use it, boy, you'll be glad you've got it."
Types of title insurance
That's right. Not only is there title insurance – a topic you probably gave no thought to for most of your life before you decided to buy a house – there are different types. Here's a quick rundown:
Basic lender's title insurance policy
This is the title insurance you will pay for, for your lender. Lender's title insurance will most likely be a required part of the mortgage. If there's something like a mechanic lien (when the builder doesn't fully pay his workers, and then a lien is put on the home as security… yes, it complicated) pops up, or unrecorded easements and access rights, don't worry – your lender will be protected. However, you will not be.
Typically, your lender has a title company they use and will secure the lender's title insurance policy themselves. However, since you're the one footing the bill, you can shop around if you prefer.
Basic owner's title insurance policy
OK, now we're talking. Owner's title insurance protects you, the homeowner. If some issue arises that wasn't covered during a title search, and you suddenly need to hire an attorney, to defend your home, owner's title insurance will help you pay for that.
This type of title insurance is not a standard part of most mortgages. The lender will require coverage that protects them, but they will leave it up to you whether or not you get title insurance that protects you.
Extended owner's title insurance policy
Sometimes, it's called an enhanced owner's title insurance policy. As Mallett said, the odds of something going wrong are really slim, but it can happen, especially the older your house is, and the more property you have. Maybe a previous owner made some home improvements that break some zoning code, or, as noted, you could learn a favorite part of your property isn't yours.
Some really out there things could happen. You get some unpaid tax bill on your property – it should have been paid long before you moved in by the previous owner, but you're being told to pay up. Or else. Extended owner's title insurance would pay for that.
In fact, some of the random issues that could crop up that extended owner's title insurance covers include:
Building-permit violations
Subdivision maps
Covenant violations
Living trusts
Structure damage from mineral extractions
Encroachments and forgeries after title insurance is issued
So if something goes wrong with your title, and it leads to you needing to go to court or spending a small fortune to make the problem go away, title insurance can be a lifesaver.
Title insurance cost
According to the National Association of Realtors, the average cost of title insurance is around $1,000 per policy.
But, of course, the amount depends on the state (each state regulates title insurance differently), and it depends on the price of your home. You may pay much less – or considerably more.
According to the American Land Title Association, you can expect to pay around half a percent of the purchase price of the property.
Title insurance companies
There are many title companies. Some of the biggest names are:
Fidelity National Title Insurance Company
Chicago Title Insurance Company
First American Title Insurance Company
Old Republic National Title Insurance Company
Attorney's Title Insurance Funds, Inc.
If you're stuck on who to turn to, Mallett suggests talking to your real estate professional or bank and asking for a recommendation.
When you pay for title insurance, though, you aren't just paying money to insure you down the road. You are getting something out of it now. Before you buy title insurance, a title company is working to make sure there are no issues with your title.
"If you get a good title company, they will fix those issues for you," Mallett says.
Once the title company determines everything is fine, they insure your home with title insurance. In the unlikely event that the title company didn't actually catch everything, and then something goes wrong, then your title insurance will protect you.
Steps to buying title insurance
It's a pretty straightforward process.
Find a title company that you've researched, possibly by asking for a recommendation from your real estate agent, lender or friends.
Comparison shop and get several quotes. You could try the American Land Title Association website, which has a search engine of title insurance companies.
If you want to go the extra mile, the Consumer Financial Protection Bureau suggests asking for references from recent customers – and then contacting them and asking how responsive the company was to their questions. (Of course, it's unlikely a title company is going to give you references that will say anything negative.)
Once you've made a decision, based on the lender's reputation and price, choose your title company and contact your lender.
How to save money on title insurance
Your best bet is to comparison shop – although go with the title company you feel best about and that has a good reputation.
Once you feel you have found the title company for you, you won't be able to negotiate much, if at all, especially if your state has strict rules about title insurers, but sometimes, you can negotiate some of the extra fees that may be tacked onto the bill. Even in this digital world, there may be some copying charges, for instance, that you can knock off the price.
You also can ask your title company if they can give you the "simultaneous issue rate." If your lender is requiring a lender's title insurance policy (which you will have to pay for), and you are buying a basic or extended owner's title insurance policy (which protects you), if you pay for them both at once, ask for that simultaneous issue rate.
Title concerns for new home construction
If you've read all of this, you may be thinking, "But I'm getting a new home! Nobody's lived there. I don't have to get title insurance!"
Well, you still should buy title insurance. Why's that? The house may be new, but the property is not. Somebody – probably many somebodies – owned your land before your house. As unlikely as it seems, problems can still crop up where the question of who owns your land comes up.
In any case, as noted, whether you want it or not, your lender probably will require you to have title insurance and that is a good thing, Mallett asserts. "The most important asset you have is probably going to be your home, and not to have title insurance protecting that is just a big mistake," he says. "That's why lenders won't do a loan without it."
Related Articles