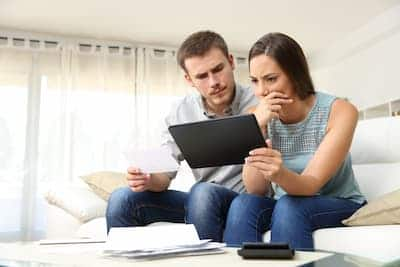 It's less than ideal to receive a homeowners insurance policy non-renewal letter. Thankfully state insurance laws protect an honest homeowner from having the rug pulled out from under them.
Insurance companies have to notify homeowners of a non-renewal at least one month — and in some states up to 100 days — before their policy's renewal date so there's time to find another carrier.
Many states also require homeowners insurance companies to provide a reason for the non-renewal and allow a homeowner to dispute it.
Online tools make it easy for homeowners searching for new coverage to compare quotes from the top home insurance companies. As a last resort, homeowners should consider their state-mandated homeowners insurance program.
Key Takeaways
A non-renewal of homeowners insurance is when an insurance company or policyholder decides to end coverage at the policy's scheduled renewal date.
Carriers must send a notice of non-renewal at least 30 days before a policy's renewal date.
To find new homeowners insurance, compare quotes online from private carriers.
As a last resort, check out your state's FAIR Plan.
Where can I get home insurance after a non-renewal?
If you get a notice of non-renewal from your insurance company, don't ignore it.
Letting your homeowners insurance non-renew without a replacement means you could wind up in a "force-placed" policy, which is as unsavory as it sounds. Your mortgage lender will step up and find an insurer at whatever cost and coverage terms it can get.
To avoid too-high premiums and inadequate coverage, do the research yourself. You have some options.
Option 1: Contest the non-renewal
If you think your non-renewal is unwarranted and want to stick with the same insurance company, you can challenge it. This usually involves proving that insuring your home is not as risky as the insurance company believes or making updates or modifications to reduce any present risk.
Option 2: Find another insurance carrier
If you decide to find a new insurer, compare the best home insurance companies. You'll find information about customer service, discounts and accessibility, and feedback from actual policyholders to find a plan that fits your situation. Then request quotes to find the best rate, being sure to compare the same coverages and coverage limits from each insurance company
Last resort: Check out your state's FAIR Plan
If you can't find a private carrier willing to offer you coverage and you're running out of time, contact the organization that runs your state's FAIR Plan (Fair Access to Insurance Requirements). These plans are designed for high-risk homes.
Coverage under a FAIR plan can be more expensive and less robust than what you'd get on the private marketplace, so it's often considered a last resort. In addition, you typically have to prove that you've been denied standard coverage from other insurers to qualify.
Luckily, this coverage isn't permanent. You might be able to make improvements to your home to reduce risk — such as installing an alarm system if crime is a risk — and re-apply for standard homeowners insurance coverage in a year or two.
Why a home insurance company might not renew your policy
Insurance is regulated at the state level so companies can operate differently across state lines.
In general, it's possible to get a notice of non-renewal on your homeowners insurance if you've made too many claims or repeated claims for similar perils, such as theft or water damage from burst pipes.
You could also get a non-renewal letter if your home no longer fits the insurance company's definition of acceptable risk, whether because you've made substantial changes to the property or they've changed their standards.
A non-renewal isn't always the homeowner's fault. For example, if you live in an area where catastrophic storms have become commonplace, a carrier may decide to stop offering coverage there because the likelihood of property damage has risen. A carrier could also base a non-renewal on a new home inspection that indicates problems are on the horizon.
However, state governments will sometimes step in to protect homeowners from non-renewals. For example, in California communities impacted by wildfires, the state insurance commissioner declared several one-year moratoriums on non-renewals and cancellation, meaning carriers can't drop customers because of wildfire risk. Likewise, in Texas, carriers can't non-renew a policy because of claims related to natural causes, like weather.
Why it may be difficult to get homeowners insurance after non-renewal
Insurance companies generally won't consider a previous non-renewal a red flag, but it may cause them to dig deeper.
The good news is that if your homeowners insurance non-renewal wasn't caused by excessive claims, damage or missed payments, you shouldn't have trouble getting picked up by a new carrier.
However, if your home does pose a risk beyond the standard level, you might have to fork over a higher premium or agree to make improvements to your property before signing a new policy.
Start shopping for a new carrier as soon as you get a non-renewal letter so you can thoroughly compare policies before yours ends.
What is the difference between cancellation and non-renewal?
A homeowners insurance non-renewal can only happen at the time a policy is set to renew. You can find your renewal date on the declaration page of your homeowners policy. Most policies last 12 months, so if your renewal date is December 1 and you live in New York, you'll be notified of a non-renewal by October 16.
A homeowners insurance cancellation is different because it can happen at any time. A carrier can decide to cancel before your renewal date if you miss payments or it finds out you misrepresented information on your application. Like a non-renewal, most states require a carrier to give notice of a cancellation around 30 days before the policy ends.
As a homeowner, you can also cancel your policy if you're unhappy with the coverage or carrier. However, unlike a non-renewal, a cancellation could trigger a fee.
Related Articles