Why car thieves love a '94 Honda Accord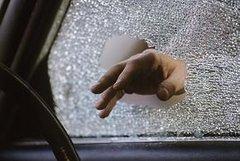 The popular 1994 Honda Accord, followed closely by the '95 Civic and '91 Toyota Camry, tops the list of the most frequently stolen cars in the nation last year.
The rankings of the most popular targets of car thieves was compiled by the National Insurance Crime Bureau (NICB), a nonprofit organization dedicated to preventing insurance fraud and vehicle theft.
NICB spokesman Frank Scafidi says he wasn't surprised that the plucky '94 Accord topped the list.
"It's a good car," he said. "They sold a lot of them and they stay on the road for a long time. The people who own them tend to take care of them, so that creates a demand for parts. That's why the thieves like them so much -- it's easy to sell their parts."
The most stolen vehicles
1. 1994 Honda Accord
2. 1995 Honda Civic
3. 1991 Toyota Camry
4. 1997 Ford F-150 Pickup
5. 2004 Dodge Ram Pickup
6. 2000 Dodge Caravan
7. 1994 Chevrolet pickup (full size)
8. 1994 Acura Integra
9. 2002 Ford Explorer
10. 2009 Toyota Corolla
Source: NICB, based on car thefts in 2009
The average age of vehicles on the top 10 list is 12 years, with the '91 Camry being the oldest. The newest car to make the list is the 2009 Toyota Corolla.
Scafidi said he isn't surprised that older cars tend to be popular targets. In addition to supplying in-demand parts, these older cars are:
Easier to steal. Car manufacturers in recent years have added many theft deterrents that older models don't have.
Not as likely to have after-market security devices, such as warning, tracking and disabling devices.
Scafidi notes that his group's study analyzes all stolen cars, not just those that are insured against theft.
Scafidi notes many drivers drop comprehensive auto insurance when their vehicles get older, but he's not sure dropping your comprehensive insurance is such a good idea. Comprehensive insurance pays you the value of your car if it's stolen; if you don't have comprehensive coverage, you won't be reimbursed for your stolen vehicle.
Metropolitan areas with the highest vehicle theft rates
1. Laredo, Texas
2. Modesto, Calif.
3. Bakersfield, Calif.
4. Stockton, Calif.
5. Fresno, Calif.
6. Yakima, Wash.
7. San Francisco/Oakland/Fremont, Calif.
8. Visalia/Porterville, Calif.
9. Las Vegas/Paradise, Nev.
10. Albuquerque, NM
Source: NICB, based on car thefts in 2009
"These people are leaving themselves open to theft and they aren't thinking about the future," he says. "It's just always smart to carry insurance against any eventuality. When you need car insurance, you really need it, and when you are covered, it makes all those years of paying car insurance premiums worth it."
The NICB report also found that car theft in 2009 was down from 2008, and that 2009 was the sixth consecutive year that vehicle thefts in the U.S. have declined. Scafidi credits "a convergence" of factors -- better enforcement and prosecution, better tracking services for cars and many standard and after-market devices that "make that vehicle less attractive to the opportunistic thief."
"Most thieves are just people who want to get from one side of town to the other and can't figure out the bus schedule," he says. "They're looking for cars that have the keys left in them, are parked in a dark place or have been left running while the owner ran inside to get a cup of coffee."
NICB also released a list of the metropolitan areas with the highest vehicle theft rates in the country. On that list, Laredo, Texas, was No. 1, followed by Modesto and Bakersfield, Calif. California cities took six of the top 10 sports.
Ready to get a quote?
Get quick and easy auto insurance quotes