How to read (and actually understand!) your insurance policy
If you start scratching your head when trying to read your home or car insurance policy, welcome to the club. Even insurance professionals have to take classes to learn how to understand policy documents.
Understanding your coverage is important so that you're not at a disadvantage if you have to make a claim. So who better to ask about how to understand an insurance policy than Christopher Boggs, education director of the Insurance Journal Academy of Insurance, who offers such classes to insurance professionals. Understanding your own policy
You should read and understand certain parts of the document from the start, and it's a good idea to know how to read the rest of the policy in case you suffer a loss and need to make a claim. The ability to read and understand your policy prepares you to work and negotiate with an adjuster and avoid the trap of depending on coverage interpretations from well-intentioned but clueless friends and neighbors or confused reporters, says Christopher Boggs, education director of the Insurance Journal Academy of Insurance.
He offers this 10-step plan to deciphering your insurance policies.
1. Carefully read the declarations page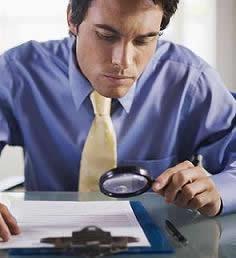 Even if you look at nothing else in your policy, read and understand the declarations page. It summarizes your policy, listing vital information including the names of the insured, the policy's effective dates, amount of coverage, deductibles and endorsements (meaning supplemental coverage included in the policy). Call your agent immediately if any information is inaccurate or missing.
Make sure all the forms for endorsements are attached to the policy. Boggs says very few agents check the attachments, and you want to have them if you need to work with an adjuster (who may not have them himself).
2. Figure out who's insured on your policy
Determining who to list on your insurance policy and who's included often depends on the policy and the sort of damage you encounter. For example, within a car insurance policy, the definition of the "insured" depends on the type of coverage (such as liability coverage versus uninsured motorist coverage), says Boggs.
If you're married, Boggs recommends listing both your names on the policy. Sometimes home insurance policies list only the husband's name, with coverage extended to relatives and the "spouse living in the same home." But what happens to the liability coverage for the wife if the couple separates? Listing the names of all the insureds adds clarity.
3. Read the policy's insuring agreement
This section describes what your policy covers, so it's pretty important.
"Think of the insuring agreement as the top of the funnel," Boggs says.
These are the sections that describe the broadest amount of coverage your insurance company promises before it narrows coverage with exclusions, but the sections likely won't be called "insuring agreement" in your policy.
A homeowner's policy has two insuring agreements: one for property and one for liability coverage. The property insurance agreement has four sub-parts -- dwelling, other structures, personal property and additional living expenses -- and then describes what's covered based on the property type. The homeowner liability coverage insuring agreement describes personal liability and medical payments to others.
Car insurance policies have separate insuring agreements for the four components of coverage: liability, medical payments, uninsured and underinsured motorist and damage to your auto (including collision and comprehensive coverage).
4. Read the insurance policy's exclusions
If you have "named peril" coverage (called an HO-2 policy), which covers only specifically listed losses, see if your loss is named. If you have HO-3 policy, you're covered for everything except what's listed as exclusions.
5. Find the exceptions to the exclusions
If an exclusion applies to your loss, see if the policy lists an exception to that exclusion.
It might seem nonsensical for home insurance companies to name exclusions only to provide exceptions, but listing everything that's covered and not covered would make the policy "exponentially longer," Boggs explains.
"Insurance carriers often use exceptions to exclusions to provide coverage so that they can control how much coverage is given for a particular loss," he says. "It is much easier to exclude a loss completely and then give some protection back than to try to exclude everything the carrier doesn't want to cover."
6. Read referenced sections
The devil is always in the details. When the policy refers to another section, read the referenced section right away.
7. Watch out for conjunctions
"Conjunctions are interesting little words that can alter the breadth of coverage or an exclusion," Boggs says. "Of particular importance are the 'and' and 'or.'"
If a policy lists requirements and uses "and," then everything listed must be satisfied for coverage or an exclusion to apply. But if "or" is used, only one of the requirements must be met. This can make or break your claim.
8. Look for key words and phrases, especially the wily "however"
Pay close attention to key words and phrases that define coverage, such as "does not apply to," "only if," "greater than," "except," "all," "the most," and others.
"The one term to truly watch out for is 'however,'" Boggs says. "'However' means you can ignore everything that was said immediately before."
9. Understand insurance policy definitions
The insurance company defines some words so they can't be used broadly. You might refer to a "flood" in your basement after a pipe breaks. But that doesn't fit the insurance definition of flood, which refers to overflow from a river, stream or other body of water. A true flood isn't covered under standard home insurance.
Be careful of the words you use when you talk to your insurer.
When a word isn't defined in the policy, the "everyday definition" applies, and if there is more than one reasonable interpretation, courts generally accept the one that favors you as the insured, Boggs says. After all, you didn't write the policy.
10. Make sure you have met all insurance policy conditions
Read and understand exactly what is required of you when you have a loss. If you don't comply with the policy conditions, the insurer could "void" your coverage, which is like saying the policy never existed, Boggs says.
Finally, ask your agent if you don't understanding something, but be skeptical if the insurance agent answers without looking at the policy.
"No one knows every policy by heart," Boggs says. "Those of us who teach and write about insurance coverage every day will read the same policy section before making any definitive statements about coverage. Why should your agent be any different?"
More from Barbara Marquand here
Ready to get a quote?
Get quick and easy auto insurance quotes