The benefits of uninsured/underinsured motorist insurance
Unless you live in New Hampshire or Wisconsin, liability auto insurance is required by state law. But even those states have "financial responsibility" laws that require you to have enough assets to pay for damages if you cause an accident and don't have car insurance. Everywhere else, you must have car insurance to drive. If you fail to do so, you could face fines or even a jail sentence.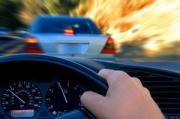 Most states consider mandatory liability insurance a good public policy. If you cause a car accident, the person you crashed into should be able to recoup their expenses from you. But, in some cases, the damages you cause could end up costing a lot more than your liability insurance limits cover.
The problem is, not everyone complies with the law. High car insurance rates keep many drivers from purchasing even a basic liability policy — especially in unstable economic times. The Insurance Research Council estimated that roughly 12.6 percent of drivers were driving uninsured in 2014.
No matter what the percentage of uninsured drivers on the road, it's prudent to carry uninsured motorist (UM) and underinsured motorist (UIM) coverage.
UM pays for your injuries when someone without car insurance causes an accident or when you're hit by a hit-and-run driver. UIM kicks in when someone else causes an accident but doesn't have enough insurance to cover all your costs. UM/UIM also pays for lost wages if you have to stay home from work due to your injury.
"Accidents are unpredictable," says Kate Hollcraft, spokesperson for Allstate Insurance Co. "Uninsured motorist coverage can help reduce the financial impact to you of being injured in an auto accident caused by someone who doesn't have auto insurance."
Health insurance isn't enough for car accidents

If you are in an accident caused by an uninsured motorist and you don't have UM coverage, your health insurance will generally pay for your medical bills related to that car accident. That can easily total tens of thousands of dollars if you require a hospital stay. If you have UM/UIM coverage, that pays for health care expenses before your health insurance kicks in.
But your health insurance won't pay for lost wages if you miss work or for pain and suffering resulting from the crash. Lost wages and pain and suffering are paid for by the at-fault driver's liability insurance. If the other driver doesn't have liability insurance, or doesn't have enough of it, you're out of luck — unless you have UM/UIM coverage or want to pursue the matter in court.
In some states, you can also buy uninsured motorist property damage insurance (UMPD), but it is a separate coverage added to your auto policy.
If you don't have UM/UIM coverage and are hit by an uninsured motorist, your only option is to pursue the driver in civil court or small claims court. That's not a cheap or easy option for recouping your costs. First, you should hire an attorney. Second, uninsured drivers tend to lack coverage because they cannot afford the car insurance rates. Therefore, it's unlikely that they can pay for your medical treatments even if you win the case.
As with any other car accident, before you can make a claim on UM/UIM coverage, car insurance companies will want to investigate the claim. They will confirm that the other motorist is uninsured or underinsured and that he or she is at fault.
If you're hit by an uninsured driver

After an accident, you should always write down the other driver's insurance and contact information. You'll need to give it to your insurance company when you call to report the accident.
Make sure to write down the driver's name, address and other contact information. Always take down the license plate number and call the police, even if the accident looks minor. A police report isn't always the last word on who caused the accident (unless it contains eyewitness reports or the police officer witnessed the accident), but it can help sort out who was at fault.
During a claim investigation, your insurance company's representative will contact the other driver to get his side of the story and verify insurance information. It's possible that a driver who believes he is insured has actually lapsed his policy due to nonpayment. In other cases, the person simply doesn't have insurance.
Claims aren't always settled quickly. If you have an uninsured motorist property-damage claim, it can be settled in just a few days if you need simple car repairs. Injury claims take longer to settle as medical bills keep coming in.
Comparative negligence laws can cause delays
You may think that if you have UM coverage you can make a claim for any accident if the other party is uninsured. But that's not entirely true. If the accident was your fault, the other driver's uninsured status has no bearing on the settlement (although the uninsured driver could get a fine or license suspension for breaking compulsory insurance laws).
Also, some states have comparative-negligence laws where you can collect damages only for the percentage of the accident for which you are not at fault. Comparative-negligence laws allow damages to be computed according to the percentage of blame that each driver bears.
For example, say Driver A, uninsured, runs a stop sign and rear-ends Driver B. But it's dark outside, and Driver B did not have his headlights on. Driver B's insurance company might decide that he was 30 percent at fault, which entitles him to collect 70 percent of his damages from his uninsured motorist policy. Conversely, Driver A is then entitled to collect 30 percent of his damages from Driver B's liability insurance policy.
When the other driver's car insurance coverage is not enough
Some states require insurance companies to provide "excess coverage" under your UIM coverage and others don't. For example, in states without excess coverage, the benefits you receive from your policy are offset by what the other driver's insurance policy pays for. If you're in an accident and end up with $50,000 in medical bills, and the other driver's insurance only pays for $20,000, you would need to have $50,000 in UIM coverage in order to reap the additional $30,000 in benefits. Say you only had $30,000 in UIM coverage — logic says that would be enough to pay for your underinsured claim, right? Actually, you would only get $10,000, because the $20,000 settlement would be deducted from your UIM policy limits.
In other states, UIM coverage is considered "excess coverage" above and beyond what's paid by the other driver's insurance. So if your total damages are $35,000, the other driver's insurer pays $20,000, and your UIM limit is $20,000, you would still be entitled to a $15,000 payout from your UIM policy.
Even if you live in a no-fault state, it may still be a good idea to buy UM/UIM coverage. In a no-fault state, you have to file a claim with your own insurer — no matter who is to blame for the accident — and your right to sue the other party is restricted. However, drivers are allowed to sue for severe injuries and pain and suffering if the case meets certain conditions. If the other driver is uninsured or underinsured, and you win a lawsuit against him, there may be nothing to collect.
Ready to get a quote?
Get quick and easy auto insurance quotes