Best Life Insurance Offers For You
Last updated June 10, 2010

Parents of children with special needs know that day-to-day life takes careful planning. And so does financial planning, especially when you know your child may not be able to support or care for himself in adulthood when you are gone.
There are many parents facing the prospect of planning for adult children who will always be reliant on someone else. According the Cornell University's recent disability statistics, there are more than 2.6 million boys and girls ages 5 to 15 with one type of disability. Thirty percent of that group — or over 600,000 boys and girls ages 5 to 15 — have two or more disabilities.
A recent survey conducted by The Hartford revealed that out of 580 parents of children with special needs, 23 percent said they spend at least $500 a month to address their child's special needs. Although 60 percent of parents believe these costs will continue into adulthood, less than half have a plan to cover the cost. Forty-two percent of parents with a financial plan are confident it will cover their child's lifetime needs. The most common strategy was life insurance.
Still, half of the parents with special needs children plan to leave money directly to their child and 58 percent name their child as a beneficiary, unaware that both actions could disqualify the child from critical government benefits and services — a common misstep. Only a quarter of parents have established a "special needs trust" to provide for supplemental needs and expenses of the child, which would not disqualify them from receiving government benefits.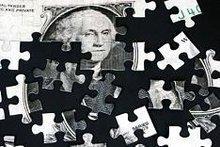 Financial planning for parents of children with special needs
Last will and testament
Describes how you want your estate distributed and appoints a guardian for your child. In some cases it should not distribute assets to a child with special needs, which may jeopardize any aid they receive.
Guardianships and conservatorships
Appoints an adult to make decisions for someone not capable of making decisions himself. A general guardianship or conservatorship gives someone power to make decisions about medical care, finances, living situations and more. Some states allow for a "limited" guardian or conservator of a person with developmental disabilities.
Letter of intent
Describes how you want your child to be cared for and expectations for their future. It is not legally binding but is rather a pathway for a caregiver to follow. It's also called a Memorandum of Intent or Life Plan.
Durable power of attorney
Appoints an adult to make medical, financial and other decisions for someone else without the involvement of a court.
Special needs trust
Appoints a trustee to manage money and assets for a person with a disability in lieu of a court-appointed guardian. Life insurance can be used to fund the trust and improve the life of the child when parents pass away.
For parents of children with special needs, buying life insurance requires the same careful planning as other financial considerations. That's because under federal law, any inheritance of more than $2,000 can disqualify an individual from federal assistance. For example, Supplemental Security Income (SSI) could be reduced or cancelled for up to three years if a special needs child receives an inheritance or life insurance benefit. Inheritances could also affect eligibility for state assistance programs.
Long-range planning includes appropriate last wills and testaments, conservatorships and guardianships, and letters of intent, all of which should be handled by a professional financial advisor or an attorney who specializes in special needs. Another important component is life insurance.
Setting up a "special needs trust" can provide money for living expenses for your child without affecting any other assistance they may receive.
Put simply, a trust is a legal entity that owns assets, be it savings, stocks, property or benefits paid from a life insurance policy. A trustee manages the assets (such as investing them or dispersing them) and is not allowed to personally benefit from the trust.
"What is unfortunate is that most parents think they cannot devote extra savings to a trust, because they feel they have to amass this large amount of savings to cover expenses," notes Donna Scalaro, director in the estate and business planning department at The Hartford. "They don't realize they can cover the expenses by using life insurance. Using dollars from life insurance can be a very affordable strategy."
When the trust is set up properly, the special needs individual does not own the assets in any way, thus maintaining his eligibility for other assistance. But the trust can still benefit the individual and can pay for important expenses such as transportation, home health aides, education, rehabilitation, computer equipment, and medical and dental care that is not already covered by private policies, Medicare or Medicaid.
In addition, if the trust is paying regularly for food and housing costs, or paying money directly to the special needs beneficiary, the money could be viewed as income and result in a loss of government benefits. These items typically should not be paid by a special needs trust: food, housing, property taxes, home insurance, utilities and direct cash.
Types of special needs trusts
Scalaro explains that there are three main categories of trusts, depending on the situation of the disabled:
Third-party settled trust: This is the most commonly used type of trust. It is designed to qualify the individual for government assistance while the trust provides for quality of life, such as travel, a specially equipped van, or home health care or companions.
General support trust: This provides for all general support of the child and disqualifies him for any assistance.
Self-settled trust: This is a trust created by the disabled person with their own funds so they can disperse the funds for themselves. However, if the disabled person also takes government assistance, the assistance must be repaid with assets left in the trust after the disabled person has died.
Common mistakes
According to The Hartford, there are three common mistakes made by parents of children with special needs:
Mistake 1: Bequeathing assets directly to the child from a parent, grandparent or other relative. This may disqualify them from government benefits and they may not be capable of managing the assets.
Mistake 2: Naming the child as beneficiary of the life insurance policy, annuity or retirement plan. This also can disqualify them from government benefits.
Mistake 3: Directing the child's inheritance to another family member to manage on behalf of the child. These assets would then be subject to any bankruptcy, divorce, creditors, seizure or litigation against the assets' owner, or the owner may die before the child, in which case the assets would be subject to the terms of the

owner's

will.
Choosing the right life insurance for a special needs trust
Not all types of life insurance may be appropriate for funding a special needs trust, depending on your situation.
Term life insurance
Pro: Term life is the most inexpensive was to insure a parent's life. It is a good choice for short-term needs.

Con: It is very possible the parent will outlive the term of the policy, leaving a trust short on funds. If you already have a term policy and need to fund a special needs trust, you could consider converting your term policy to whole life with the same insurer.
Whole life insurance
Pro: A whole life policy could provide funds for a special needs trust no matter when the parents died. Universal life and variable universal life insurance are also choices.

Con: A variable universal life policy builds up cash value but needs a time horizon in order to weather volatility in the markets. Because the cash value is attached to an equity market, the policyholder needs to be ready to ride ups and down that affect cash value and premium payments.
Survivorship life insurance (also called second-to-die)
Pro: This type of whole life policy insures the mother and father in one policy and pays out upon the death of the second spouse. It is less expensive than buying two separate life insurance policies on the parents.

Con: At the death of the first spouse, consider whether the surviving spouse will have enough money to live on without a life insurance death benefit. Will they be able to maintain quality of life for themselves and dependent children? Will they be able to keep up the premium payments on the survivorship life policy?
Life insurers recognize special needs challenges
Fortunately, life insurers are becoming experts in special needs planning. Some insurers have established divisions to assist clients who have special needs children. The Hartford Financial Services, Merrill Lynch Financial Advisors and MetLife all have divisions for estate planning for special needs children.
"If you have a child with special needs it can be very overwhelming, but if this is something you don't do, the child is really at risk. If a parent does not put a special needs plan in place before they die, their child's future can be left for someone else to decide and that may not be what the parent wanted," says Scalaro.
Scalaro says there are a number of factors parents should consider when setting up a life insurance plan for their child. They are:
Have a plan and make sure your family members understand the plan as well. "I suggest that every family member involved in that special needs child's life discuss the overall plan, especially when it comes to deciding who the successor guardian or caregiver is going to be," says Scalaro.
Leave a letter of intent with an attorney. This is an informal letter the parent writes that emphasizes a day in the life of their child. It should address all types of things such as their likes and dislikes and what the parent's hopes and expectations are for them.
Determine what types of government benefits your child may be eligible for.
Consult with an attorney who specializes in special needs.
Spend time with the guardian or caregiver and make sure they fully understand what they are undertaking.
Establish a trust and fund it with a life insurance policy.
The end of a special needs trust
According to MetLife, when a special needs trust beneficiary dies, assets left in certain types of trusts could be claimed by Medicaid if benefits were paid while the trust was in effect. Medicaid laws and special needs trust laws vary by state. Your local Social Security Administration office has information on the rules where you live.
Trusts can also be structured so that if the beneficiary passes down the assets to his or her siblings, any money left in the trust can be dispersed to the siblings.