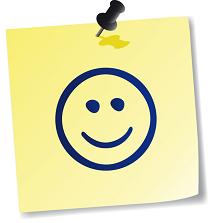 Bipolar affective disorder (sometimes called manic depressive illness) can be devastating to those who have it and their loved ones. Years ago, there was a widely held belief that people with bipolar disorder could not get life insurance. Following advancements in drug treatments, in addition to a greater understanding of the disorder and how to treat it, it is now very possible for a person with bipolar to find life insurance coverage — if one knows where to look.
"We've gotten a number of calls over the years from people with bipolar disorder who have been denied life insurance," says Ron Honberg, director of policy and legal affairs for the National Alliance on Mental Illness (NAMI). "The criteria set by insurers [for approval] is far more restrictive [than medical conditions] when it comes to mental illness. Oftentimes, bipolar gets categorized as a 'mental or nervous disorder' with every other mental illness. Not every mental illness is the same."
Who has Bipolar Disorder?
Bipolar disorder affects 5.7 million American adults annually, or 2.6 percent of the population, according to the National Institute of Mental Health, and at least half of cases begin before age 25.
When it comes to buying life insurance, an application's approval will hinge on the type and severity of the disorder, and how well it's being controlled.
Ryan Pinney, brokerage director at Pinney Insurance Center Inc. in Roseville, Calif., says that it's difficult for people diagnosed with bipolar disorder to buy life insurance — but not impossible. "If someone has been recently diagnosed with bipolar it would be hard to approve them at that time," he says. "Their application is usually postponed until a history of follow-up and treatment can be created."
"Individuals with bipolar illness can qualify for life insurance. When underwriting these individuals, we look to see if the illness is under control and for how long. We do this by examining a number of variables. For example, history of hospitalization and social and occupational function," says Dr. Jacki Goldstein, Vice President and Chief Medical Officer for Life New Business and Underwriting at MetLife.
Key Takeaways
Bipolar disorder affects 5.7 million American adults annually, or 2.5 percent of the population. At least half of cases begin before age 25.
Advancements in drug treatments and a better understanding of the bipolar disorder are helping people with bipolar get life insurance.
Getting approved for life insurance can depend on the type and severity of the disorder, plus how well it is being controlled.
Life insurance companies may be willing to make an offer six months after your second or third follow-up visit with a doctor.
Writing a cover letter with your insurance agent can help personalize your situation to an underwriter. It should demonstrate that you are taking responsibility for your well-being and that of others, and that you are in stable relationships.
Varying degrees of
bipolar disorder
There are two types of the disorder, bipolar I and bipolar II, according to the Diagnostic and Statistical Manual of Mental Disorders (DSM-IV), by the American Psychiatric Association.
Mixed episodes of mania and depression generally characterize bipolar I. People with bipolar I typically have a manic episode lasting at least one week that is often accompanied by psychosis, where reality is distorted. They may have to be hospitalized in order to avoid hurting themselves and those around them.
A person in a manic stage is in an abnormally heightened state, which can lead to a spectrum of risky behaviors. Inflated self-esteem, grandiosity, racing thoughts, shopping sprees, lack of sleep and sexual indiscretions are common.
But the most common form is bipolar II, which includes recurring episodes of hypomania and depression. Hypomania in bipolar II doesn't have the psychotic component found in bipolar I or manic depression, although a person with bipolar II can have a major depressive episode. Bipolar II does not disrupt normal functioning or require hospitalization and its victims do not become psychotic.
"Underwriters are looking for two things when they consider someone with bipolar for insurance: Control and compliance," says Pinney.
He says it all boils down to this: Have symptoms been alleviated through treatment? Are you being diligent about taking your medication? Are there other problems that are making matters worse?
"This could include other mental and nervous disorders or issues with substance abuse," notes Pinney. "Substance abuse is not unusual. And many times, bipolar is accompanied with other disorders."
Pinney says life insurance companies are usually willing to make an offer after the second or third follow-up visit with a doctor.
"This is typically six months out after they applied for insurance and got treatment," he says.
The bad news is that the heightened risk associated with bipolar I falls outside most insurers' comfort zones, because people who suffer from it have a high suicide rate. Suicide occurs in 10 to 15 percent of individuals with bipolar I, according to the DSM-IV, a manual published by the American Psychiatric Association.
It's common for those with bipolar disorder to become abusive or violent during a manic episode. Bipolar I individuals also have problems with school truancy and failure, job loss and divorce, and can be antisocial. For those with bipolar II, the situation is a little different.
"A person with bipolar II will often take advantage of the hypomanic side of the disorder," says Ed Hinerman, owner of Hinerman Group insurance agency in Salida, Colo. "It's a very high-functioning form of the disorder. There are a lot of bipolar II CEOs running around in the world. If you have high energy and you need very little sleep to function, it's easy to understand how these symptoms of hypomania can drive them to overachieve or to brilliance."
The most difficult part of treating bipolar disorder is trying to find the right combination of drugs that will level out the patient's moods.
"Adjusting the proper treatment plan for someone with bipolar is the most important aspect of tackling the disorder," says Honberg at NAMI. "If the correct combination of drugs is found, it is highly manageable."
"Drugs used to treat bipolar are really just uppers and downers," says Pinney. "From a medical standpoint, there is a lot of trial and error. If they prescribe too much or the dosage is not high enough, the drugs will not achieve the desired effect. This is why insurers want to have a time sequence of treatment."
Life insurance companies and Bipolar Disorder
Circumstances where doctor/patient confidentiality will be broken
If the patient is in danger of harming themselves or others. Potential victims must be informed as well.
If the patient was abused by a health professional, the doctor must report it to the professional's regulatory board for review.
If children in the household or in a professional environment (such as school or daycare) are at risk of being harmed.
If a court subpoenas a client's records.
The services of a psychologist or psychiatrist are considered confidential and private. Doctors in these fields cannot release any information about your treatment to anyone without your written consent. But doctors are required by law to break patient confidentiality if they feel the patient or those involved with the patient are in harm's way, such as a suicidal patient.
In order to process a life insurance application, insurers will often request copies of these records. Doctors "are bound to patient confidentiality and many are opposed to releasing patient records," says Pinney. "The patient is given a release to sign before records can be released. And although psychologists and psychiatrists have very strong ethics regarding this, if they do not provide the information or don't give us complete information, the patient will be denied [life insurance] coverage. Most doctors won't allow this to happen because it is counterproductive to the well-being of their patients and their loved ones."
Another problem, according to Honberg at NAMI, is the stigma associated with bipolar disorder. People may be reluctant to be diagnosed and seek proper treatment for fear of being ostracized.
"They worry about a history of the illness creating problems with not only getting and keeping a job, but also when it comes to getting insurance," says Honberg.
Strategies for getting life insurance when Bipolar
If a person with bipolar disorder is holding down a full-time job, has a family and is paying bills on time, sharing this information with the life insurance underwriter can help the approval process.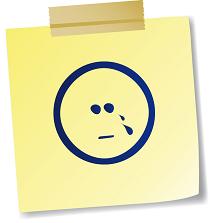 No joke
If you suffer from bipolar disorder and plan to buy life insurance, don't make jokes about suicide to your doctor.
"Often people will say things to their doctor that they would never say to anyone else, and they may be joking, but that isn't how the doctor always takes it," says Pinney.
"You might be looking for levity and comedy by saying you are thinking about driving your car off a bridge, but that isn't how it comes across in the doctor's notes. Whether you mean it or not, do not, under any circumstances, joke about suicide with your doctor."
"If it's done correctly, it can work to great effect," says Pinney. "You and your agent should write a cover letter on your behalf that puts your case forward to put you in the best light to the underwriters reviewing your information."
"It personalizes the case for [underwriters], and shows that they are taking responsibility for their well-being and that of others," says Pinney.
In addition to being successful at work, people with bipolar disorder might want to demonstrate that they have the ability to stay in stable personal relationships as well.
"We can really work with this kind of information in getting them approved for at least a standard policy," Pinney says.
Also, make sure that the insurer is receiving complete and accurate records.
"If we have complete records, we can summarize your condition and put it into a positive spin for underwriters," says Pinney.
If a person with bipolar disorder is paying more for a policy than they should, they can request a re-evaluation of their rate.
"If a policyholder can show that treatment is working and they have had the disorder under control for at least five years after getting the policy, it would not be uncommon for an insurer to review it," says Pinney. "We can issue them a standard policy and in some cases even give them a rating in the preferred category."
Related Articles