When I heard that a group called MIB (which used to be the Medical Information Bureau, not the Men in Black), may have a file on me, I was intrigued. MIB maintains a record on almost everyone who has applied for an individually underwritten life, health, critical illness, disability or long term care insurance policy within the last 14 years. With approximately 475 member companies in the United States and Canada, it's a good bet that if you've applied for one of these policies recently, MIB will have a file on you.
Requesting your MIB file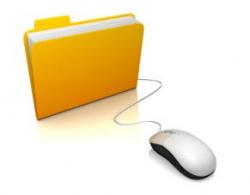 Because my husband and I both received life insurance quotes and applied for policies four years ago, it seemed likely that our information would be in the MIB database. I still wasn't sure why MIB needed a file on us, but decided to find out what they knew.
To order a MIB report, you call a toll-free number. A recorded voice informed me of the process to request my file and sternly warned that requesting someone else's file was fraud and subject to extreme government penalties.
Five minutes later, after answering a laundry list of questions through the automated system, my call was done. Be prepared to give the following information:
Social Security number
First, middle and last names as well as any other surnames
Date of birth
Birth place
Occupation
Recent addresses
Phone number
Although MIB asks for 15 days to process and mail your file, the free requested reports showed up in my mailbox six days later.
What MIB knows about you
The envelopes from MIB looked substantial, but looks can be deceiving. Of the four pages in each report, two were privacy and informational sheets. On the two-page cover letter, there was one lonely little paragraph listing my height, weight and the fact that I had managed to shed 25 pounds in the year prior to my life insurance application.
The report for my husband, who had been unable to get life insurance because his height/weight ratio is, well, less than ideal, was similar. No giant red REJECTED stamp, frowning face or blacklisted status — only his weight and height.
That's it? It was all so….underwhelming. Where was my blood pressure? My cholesterol? Birth sign, blood type, favorite McDonalds Frappe flavor? If life insurers are using these reports to make insurance decisions, shouldn't there be more to the report?
That's a common misconception, says David Aronson, marketing director for MIB. "We don't have medical records here," he explains. "Only small bits of information reported by our members."
More to the point, life insurance companies are not making application decisions based upon your MIB report. Unlike your insurance score, which can affect your auto and home insurance premiums, the MIB report isn't used to determine your life or health insurance eligibility. In fact, MIB bylaws specifically prohibit insurance companies from relying solely on the report to make a coverage decision.
So what's the point? Aronson explains, "The mission of the MIB is to prevent fraud and misrepresentation." In other words, the reports can tip-off insurance companies that an applicant is lying. If you are denied by Insurance Company A for life insurance because you have congestive heart failure and then conveniently "forget" to mention that diagnosis when applying to Insurance Company B, your MIB report will expose the fraud to the other insurer.
More about the MIB report
If you want to find out for yourself just what information the MIB has on file for you, here's the skinny on requesting a report:
Records are maintained only for seven years. If you haven't submitted an insurance application to a member company during the last seven years, MIB won't have a file on you.
You are entitled to one free report annually. Don't fall for online scams that want to charge you for this information. U.S. residents can call MIB directly at 1-866-692-6901 for a free copy of your file.
You can dispute errors. If you think information in your file is incorrect, you can send a written dispute to MIB. The organization will investigate and amend your report if your dispute is substantiated. Otherwise, you can submit a 'statement of dispute" to be included in your file.
Insurance companies can only access your record with your authorization. When you apply for insurance through a member company, you will be given a pre-notice brochure explaining MIB and you'll be asked to sign an authorization allowing the insurer to pull your MIB record. Without this authorization, the group won't release your record.
MIB also offers a life insurance policy "finder" service for those looking for a relative's lost life insurance policy. But just as with your own report, records go back only seven years. If you're the executor or administrator of an estate with a lost life insurance policy, you can use MIB's Policy Locator Service.