Insights:
Renters insurance protects your belongings and finances if your personal belongings get damaged or stolen or if you're responsible for damages.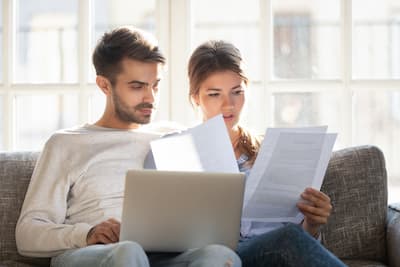 Renters insurance helps protect those who don't own a home from financial loss in the wake of certain types of damages to their possessions.
Three parts of renters insurance are:
Protects you when damages occur to your own personal items inside a rental apartment or home.
Reimburses your expenses if your rental unit is damaged and you temporarily must live elsewhere.
Offers financial protection for damages you cause to someone else, such as situations where you are responsible for injuring another person or damaging someone's property.
"Renters insurance is designed to provide coverage for personal belongings inside the walls of a rental unit," says Carolyn Boris, vice president and personal risk services product development manager at Chubb
Key Takeaways
A renters policy includes personal property coverage and additional living expenses coverage.
Personal liability insurance reimburses damages to others for which you're responsible.
The amount of renters coverage you need depends on the value of your belongings and how much financial protection you need.
The best way to get a great rate is to compare quotes from multiple insurance providers.
Know the basics of renters insurance quotes
The best way to get the cheapest renters policy is to get quotes from multiple insurance companies so you can choose the right insurer. This is the same advice we give people shopping for other policies, including homeowners insurance.
There are two ways to gather quotes:
Directly from the insurance company, which is time consuming
An insurance shopping comparison tool like the one offered by Insure.com
Once you have gathered your quotes, compare renters insurance companies and what they offer, and choose the right company for you.
Renters insurance definition
Before getting into how to use insurance quotes to compare insurance companies, let's dig deeper into renters insurance.
Renters insurance protects your belongings and finances when you're a tenant and suffer a covered loss. Renters policies offers three major types of coverage:
How does renters insurance work?
There are many different situations when you might file a renters insurance claim. For example, a renters policy reimburses you for the loss up to your policy's coverage limits if someone breaks into your rental unit and steals your expensive golf clubs and other items.
Or, if your rental unit catches fire and is severely damaged, you might need to move into temporary living quarters until the apartment is fully repaired. In such a situation, renters insurance will reimburse you for expenses — such as hotel rooms and restaurant meals — that are over and above your normal costs.
Finally, renters insurance would reimburse your legal costs – and any damages you owe — if your dog bites someone and the victim sues you.
What does renters insurance cover?
Renters insurance offers key financial protections, making it a smart purchase for almost every renter. In particular, most policies cover damages associated with the following 16 types of perils:
Fire or lightning
Windstorm or hail
Explosion
Riot or civil commotion
Damage caused by aircraft
Damage caused by vehicles
Smoke
Vandalism or malicious mischief
Theft
Volcanic eruption
Falling objects
Weight of ice, snow, or sleet
Accidental discharge or overflow of water or steam from within a plumbing, heating, air conditioning, or automatic fire-protection sprinkler system, or from a household appliance
Sudden and accidental tearing apart, cracking, burning, or bulging of a steam or hot water heating system, an air conditioning or automatic fire-protective system
Freezing of a plumbing, heating, air conditioning or automatic, fire-protective sprinkler system, or of a household appliance
Sudden and accidental damage from artificially generated electrical current (doesn't include loss to a tube, transistor or similar electronic component)
What does renters insurance not cover?
Although renters insurance covers some important things, it doesn't reimburse you for all types of damage.
"Renters insurance does not cover losses caused by the peril of flood," Boris says. She notes that renters might be able to obtain flood insurance coverage through the National Flood Insurance Program.
Other examples of things your renters insurance won't typically cover include:
Earth movement, including earthquakes, mudslides and landslides
War
Nuclear hazard
Neglect, meaning your failure to save your property at the time of loss or after.
Intentional loss, meaning the deliberate destruction of your property.
Governmental action, such as seizure of your property.
You might need to buy additional coverage for hurricane-related wind damage in some coastal regions.
Types of renters insurance coverage
Most renters insurance policies contain three important types of coverage. They are:
Personal property coverage
This type of coverage protects your personal belongings, including clothes, furniture, and valuables.
You can purchase broad form coverage, in which your possessions are protected if they're damaged as a result of 16 specific perils, including:
Fire
Lightning
Explosion
Smoke
Vandalism
Theft
Or, if you choose, you can purchase comprehensive form coverage, which protects you if your possessions are damaged by any event not specifically excluded by the policy. This type of coverage typically costs more.
Additional living expenses coverage
This type of coverage helps reimburse your day-to-day costs if the apartment or home is damaged and left uninhabitable for a period, such as hotel bills and meals. Typically, you're reimbursed for expenses you incur above your normal living expenses.
Personal liability coverage
Unlike the two other types of renters coverage, personal liability protection helps you with damages that occur to someone else and for which you are responsible.
For example, you might get sued if someone slips and hurts themselves at your apartment or your dog chews up someone's expensive purse. This coverage would pay for legal costs and any settlement costs.
How to get estimates of renters insurance quotes
Gathering insurance quotes isn't difficult, though it can be time-consuming if you go to individual insurers. The insurance company will request personal information, including, your phone number, where you plan to live, and how much coverage you need, and you will receive a rate quote from an insurer.
Another way to get multiple quotes is to use an insurance shopping comparison tool — such as the one offered by Insure.com — that gathers your information once, then gives you quotes from multiple insurers.
How much does renters insurance cost?
Renters insurance is surprisingly affordable. In fact, you may protect all your possessions for less than $200 a year.
The average renters insurance premium is $197, according to an Insure.com rate analysis. But the exact cost will also depend on where you live and the coverage.
Here is the average cost of renters insurance by state. The average quotes include personal property and liability coverage with a $1,000 deductible.
State
$20,000/
$100,000
$40,000/
$100,000
$20,000/
$300,000
$40,000/
$300,000
Alaska
$142
$195
$218
$266
Arizona
$229
$308
$336
$428
California
$205
$260
$281
$338
Colorado
$203
$272
$292
$358
Connecticut
$222
$334
$359
$486
DC
$209
$283
$300
$395
Delaware
$252
$371
$383
$496
Florida
$192
$295
$313
$410
Hawaii
$148
$198
$220
$281
Idaho
$214
$287
$307
$404
Illinois
$230
$313
$330
$417
Indiana
$221
$306
$324
$415
Iowa
$224
$322
$249
$321
Kansas
$262
$391
$404
$543
Kentucky
$274
$367
$388
$473
Maine
$191
$299
$316
$429
Maryland
$179
$252
$269
$351
Minnesota
$349
$312
$324
$421
Missouri
$263
$369
$386
$484
Montana
$180
$259
$280
$367
Nebraska
$214
$293
$307
$399
Nevada
$242
$338
$355
$449
New Hampshire
$154
$227
$247
$324
New Jersey
$223
$322
$350
$451
New Mexico
$243
$338
$359
$458
New York
$209
$304
$328
$430
North Carolina
$157
$288
$297
$419
North Dakota
$133
$190
$207
$258
Ohio
$262
$384
$405
$522
Oregon
$174
$232
$249
$314
Pennsylvania
$179
$261
$286
$380
Rhode Island
$248
$377
$392
$515
South Carolina
$245
$359
$381
$495
South Dakota
$144
$214
$231
$305
Tennessee
$219
$325
$350
$465
Texas
$237
$379
$396
$545
Utah
$245
$330
$244
$296
Vermont
$121
$160
$169
$218
Virginia
$202
$302
$321
$428
Washington
$158
$206
$223
$281
West Virginia
$227
$314
$328
$406
Wisconsin
$176
$252
$268
$349
Wyoming
$136
$165
$183
$218
How much is renters insurance in your state
The cost of renters insurance can vary significantly by state and even vary within cities. That's because some areas are more prone to natural disasters, vandalism, and theft. Find below how much you can expect to pay for renters insurance in your state.
How much renters insurance do you need?
You may ask yourself, "How much renters insurance do I need?" The precise amount of renters insurance you need depends on how much you have to protect – and how much you stand to lose if you suffer damages.
When deciding how much coverage you need, Boris recommends taking an inventory of all the items you own inside the rental unit.
"A renter should think about all the items they own in that unit, such as furniture, clothing, jewelry, artwork, televisions, computers, and sporting equipment," she says.
If you have relatively few possessions, you might not need much coverage. However, if you have expensive belongings, you should purchase enough insurance to cover them.
Boris says a typical renters insurance policy might not fully cover some high-value items, such as jewelry, artwork or collectibles. In that case, renters should consider purchasing a floater or valuable articles policy for these types of high-value items, she says.
Even if you don't have expensive belongings, you still might want to purchase a fair amount of renters insurance. Renters insurance covers you should someone be hurt – or even killed – in your rental unit.
If you're sued, you could end up with high legal costs and may end up paying hundreds of thousands of dollars or more in damages. Having enough renters insurance could protect you from financial ruin in such a situation.
What factors affect the cost of renters insurance quotes?
Many factors impact insurance quotes.
Where you live – If your ZIP code is a high-crime area — where theft of your belongings is a high risk — you likely will pay more for renters insurance. Renting a home instead of an apartment also may raise your rates, as an apartment in a high-rise is at lower risk of both theft and fire damage than a single-family home.
You insurance claim history – Similar to home and auto insurance, you may pay more for renters coverage if you filed multiple claims over the past few years.
Your insurance score – This is calculated from your credit score, so you may pay more for coverage if you have a spotty credit history.
Your risk – If you have a dog categorized as being part of an "aggressive" breed — such as a pit bull or Rottweiler — the insurance company might quote you a higher rate.
If the rates being quoted to you seem too high, one way to lower them is to raise your deductible. Taking on a higher deductible usually translates to lower premium costs. Just make sure you can pay the deductible should you incur a loss.
Compare renters insurance costs
It's wise to get quotes from at least three renters insurance companies when you're shopping for a policy.
You may have trouble tracking the company information that you need. However, we've done the footwork for you and collected data for many of the best renters insurance companies.
Get quotes from best renters insurance companies
An excellent place to start when shopping for a renters insurance policy is to check out the best renters insurance companies.
In this chart, we compare some of the top insurance companies by using J.D. Power customer service scores (higher score is better), complaint ratios from the National Association of Insurance Commissioners (lower ratio is better), A.M. Best ratings to show financial strength, and annual costs for renters insurance coverage.
| Insurer | J.D. Power score | NAIC ratio | A.M. Best rating | Marketshare | Average rate for $40,000 property coverage $100,000 liability coverage with $1,000 deductible |
| --- | --- | --- | --- | --- | --- |
| Allstate | 842 | 2.03 | A+ | 8.38% (2nd) | $195 |
| American Family | 840 | 0.55 | A | 3.90% (7th) | $231 |
| ASI Progressive | 835 | 0.95 | A+ | 1.58% (12th) | N/A |
| Auto Club of Southern California Insurance Group | 837 | 2.39 | A+ | .82% (20th) | N/A |
| CSAA | 805 | 3.54 | A | .91% (17th) | $261 |
| Erie | 865 | 0.62 | A+ | 1.68% (11th) | $208 |
| Farmers | 839 | 0.57 | A | 5.71% (5th) | $171 |
| Lemonade | 866 | 0.98 | NR | .11% (96th) | N/A |
| Liberty Mutual | 825 | 0.79 | A | 6.48% (4th) | $488 |
| Nationwide | 831 | 0.53 | A+ | 3.12% (8th) | $146 |
| State Farm | 836 | 0.74 | A++ | 17.96% (1st) | $177 |
| The Hartford | 824 | 0.99 | A+ | .91% (16th) | N/A |
| Travelers | 807 | 0.94 | A++ | 4.07 (6th) | $177 |
| USAA | 888 | 0.51 | A++ | 6.56% (3rd) | $272 |
How to save money on renters insurance quotes
Shopping around for quotes is the best way to save on renters insurance. Each insurer uses its own formula for determining rates. A renters insurance quote comparison from different companies can help you find the insurer that is the best match for your situation.
Raising your deductible also can save money on insurance quotes.
Other ways to lower your renters insurance costs include:
Bundle your renters and auto insurance with the same company
Keep your credit score high
Make sure your new apartment has safety features, such as deadbolt locks, smoke alarms, and fire extinguishers
Frequently Asked Questions
Who provides the cheapest renters insurance quotes?
There is no one single company that provides the cheapest renters insurance for every situation. Each company has its own formula for setting rates. So, a company that offers the cheapest rate for one person may not do so for another.
The key is to find an insurer with a formula that is a good match for your profile and insurance needs. The best way to find the renters coverage company with the cheapest rates for you is to get quotes from multiple insurers and find out which one offers the best deal.
Is renters insurance worth it?

Renters coverage is a worthwhile purchase for nearly every renter. For starters, it's affordable.
But more importantly, renters insurance can provide you with an enormous amount of financial protection, particularly if someone is hurt – or worse – in your rental unit.
What does a landlord's insurance policy cover?
Many people mistakenly believe a landlord's policy also provides coverage for renters. But this isn't the case.
The landlord's policy covers property damage for the structure where you live. But it won't cover:
A renter's possessions
A renter's liability for damage or injuries caused to others and their property
Temporary living expenses if that the rental unit is damaged and remains uninhabitable for a period
What's the difference between actual cash value and replacement cost?
As the name implies, actual cash value (ACV) coverage pays only for what your property was worth when it was damaged or stolen. So, if you bought a television five years ago for $500, it would be worth significantly less today. While you'd still need to spend about $500 for a new TV, your insurance company will pay only for what the old one is worth, minus your deductible.
Replacement cost coverage, on the other hand, will pay what it actually costs to replace the items you lost, minus the deductible. Replacement cost coverage will cost you more in premiums, but it will also pay out more if you ever need to file a claim.
Let your agent know about any particularly valuable items you have. Jewelry, antiques and electronics might be covered only up to an amount that won't pay for their replacement.
Related Articles