Key Takeaways
Dwelling coverage is the part of a homeowners insurance policy that covers the physical structure of your home, including other structures on the property.
Use a replacement cost calculator to enter your information and easily determine how much dwelling coverage you need.
Experts recommend dwelling coverage equal to 100% of the replacement cost of your home.
To be covered for things like earthquakes and floods, you may need an additional policy or endorsement.
Dwelling insurance is a highly significant portion of your homeowners insurance policy that protects the physical structure of your home. This type of coverage reimburses you for damage to things such as your:
Walls
Electrical wiring
Plumbing
Heating and air conditioning
Dwelling policy coverages also include attached structures, such as your garage, as well as built-in features such as chimneys and porches.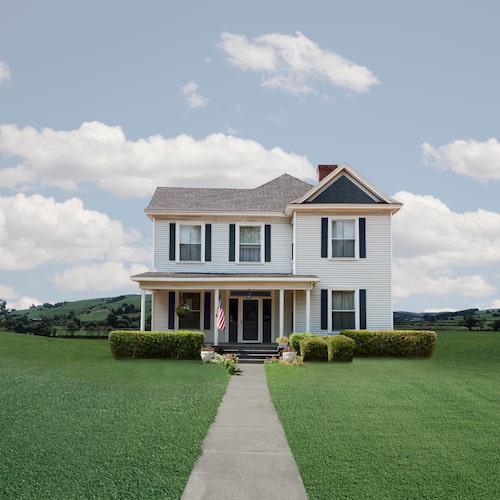 It is essential to zero in on the right amount of dwelling coverage for your home. Purchase too little, and you are not adequately covered. Purchase too much, and your home insurance will be more expensive than necessary.
To arrive at the right figure for your home, consult with a licensed insurance agent with access to a replacement cost calculator, says Patrick O'Keefe, an owner and managing partner of Cascade Insurance Center in Bend, Oregon.
"These calculators factor in the price of goods and labor in your ZIP code, along with features of the house which include square footage, quality (and) unique features," he says.
Following is a breakdown of what dwelling insurance does — and does not – cover and how to determine the right coverage for you.
What is covered under dwelling insurance?
Dwelling insurance will cover your home if it suffers damage due to a slew of typical perils. If lightning from a summer storm strikes your house and starts a fire, you will be covered. If a winter storm piles up snow that causes your roof to collapse, dwelling coverage can help make you whole.
Most homeowners insurance policies will cover damage related to the following hazards, according to the Insurance Information Institute:
Fire or lightning
Windstorm or hail
Explosion
Riot or civil commotion
Damage caused by aircraft
Damage caused by vehicles
Smoke
Vandalism or malicious mischief
Theft
Volcanic eruption
Falling object
Weight of ice, snow or sleet
Other covered hazards include things such as accidental discharge or overflow of water or steam; freezing of a plumbing, heating or air conditioning system; and more.
Although these are general guidelines for what is included in dwelling coverage, it is important to read your policy closely to understand exactly what it does — and does not – cover. Coverage can vary from insurer to insurer and place to place.
What is not covered under dwelling insurance?
While dwelling coverage will protect you from damages associated with a host of events and natural disasters, some losses are not covered.
For example, if the river in your town swells and floods your home, you will not be covered. That is also true if an earthquake shakes the ground and causes structural to your home.
To make sure you are protected from flooding, you will need a separate flood insurance policy. To get coverage for earthquakes, you either need to purchase either a separate policy or buy a rider that covers earthquakes and is attached to your homeowners insurance policy.
Dwelling coverage also will not protect you if a sewer backs up and damages your home – once again, you will need a separate policy or a rider to cover that.
Also, structures that are not directly connected to your home likely are not covered under the dwelling insurance portion of your policy. These include a detached garage, a fence or a shed.
Instead, the other structures coverage portion of your policy might cover these structures.
Finally, remember that you have an obligation as a homeowner to make sure you maintain your home and take reasonable steps to keep it safe. Fail to eliminate mold or deal with a termite infestation quickly, and your insurer is unlikely to accept your claim.
How much dwelling coverage do I need on my homeowners insurance?
Wondering how to calculate dwelling coverage? The National Association of Insurance Commissioners urges you to talk to your insurance agent to arrive at an appropriate amount of dwelling coverage.
As a general rule, your homeowners insurance should cover the full cost to replace your home. That means you should purchase coverage in a dollar amount equivalent to 100% of the cost of rebuilding your home from scratch.
Also, note that establishing the amount of coverage you need is not a "set it and forget it" proposition. Building and repair costs can grow over time, so it is crucial to keep an eye on your dwelling coverage limits and make sure they do not slip below the cost to replace your home.
The NAIC notes that if your dwelling coverage falls below 80% of the home's full replacement cost, your insurer may refuse to pay out your claim in full.
It is also possible to get an inflation guard endorsement that will increase your dwelling coverage limit annually to keep it in line with inflation.
How to calculate dwelling coverage?
When deciding how much dwelling coverage to carry, you need to think of all the structures that would need to be replaced if your home was a total loss. These include:
Walls and ceilings
Floors
Windows
Doors
The roof
Mechanical and electrical systems
Also, do not forget that in addition to the cost to rebuild, there may be other costs, such as tear-down and debris removal and labor and construction costs.
It is important to understand that all your other homeowners coverages will be based on the amount of dwelling coverage you carry.
For example, if your dwelling coverage limit is $250,000 and your personal property coverage is limited to 50% of that amount, you will have $125,000 in personal property coverage.
Coverages for personal property and loss of the use of your residence work in a similar fashion.
The NAIC says the following are typical limits for these coverages:
Personal property: 50% of the dwelling coverage limit
Loss of use: 20% of the dwelling coverage limit
Other structures: 10% of the dwelling coverage limit
What is extended dwelling coverage?
In some cases, you may want to purchase coverage beyond the full replacement cost of your home. This is known as extended dwelling coverage.
"Extended dwelling coverage is designed to give wiggle room from the replacement cost coverage listed on your policy," O'Keefe says.
For example, if a tornado sweeps in and destroys an entire neighborhood, the cost of labor and materials to rebuild could soar. In such situations, extended dwelling coverage can provide the extra insurance you need to repair or rebuild your home.
"This is included in many policies, but not all," O'Keefe says.
O'Keefe says a licensed insurance agent can help advise you on whether extended dwelling coverage is right for your specific situation.
Dwelling coverage vs. replacement cost
It is crucial to understand that the full replacement cost of covering your home is not the same as the home's market value.
Market value can fluctuate and also includes the price of the land under your home. By contrast, full replacement cost is how much you would need to spend to actually replace the home in the event of a complete loss.
So, talk to your insurance agent to make sure you are not purchasing too much coverage. For example, the Insurance Information Institute warns that if you fail to account for the value of your land – and subtract that value from your home's replacement cost – you might end up purchasing too much coverage.
Frequently asked questions
Does dwelling insurance cover water damage?
Dwelling insurance covers some forms of water damage but not others. For example, if a pipe bursts, your policy likely will cover the event.
But there are many other situations where you are not covered for water damage.
Dwelling coverage does not protect you in the event of a flood, which is defined as an event that covers at least two acres or affects two properties. To get this type of coverage, you would need to purchase a separate flood insurance policy.
The policy also would not protect you in the event of a sewer backup, although you might be able to purchase an endorsement to your policy that would protect you in case of such an event.
And if you fail to properly maintain your home and suffer damages. As a result, you likely will not be covered. So, while damage from a pipe that suddenly bursts likely would be covered, you probably would not be covered if a pipe has been leaking for a long time and you have not bothered to fix it.
Why is my dwelling coverage so high?
The cost of dwelling coverage may seem high at first blush. But remember, this insurance coverage can make you whole if you experience a major loss.
Experts generally recommend insuring for your home's full replacement value. For that reason, dwelling insurance might be more expensive than you like. But the peace of mind of knowing your most expensive possession is covered is priceless.
How much dwelling coverage do I need in my condo?
Determining the appropriate dwelling limit for your condo unit can be tricky. The first step is to check to see what is covered by your condo association's master policy and what you – as the condominium owner – are responsible for, O'Keefe says.
In many condo complexes, you are responsible for the "studs-in," — meaning you are responsible for the square footage of the condo unit including the interior walls, and the association is responsible for the building exteriors and common areas.
However, O'Keefe notes that such policies vary from condo complex to complex.
"It is extremely important to obtain a copy of the association's master policy and work with an agent to figure out the appropriate amount of coverage," he says.
Related Articles