Car insurance rates can vary dramatically between vehicles, even those that fall into the same category. Factors such as theft rates, claim rates, safety features and even the starting price of a car will push insurance costs up or down.
A new Insure.com analysis of average car insurance rates for 2017 model vehicles looks at what it costs to insure some of the most popular cars in the marketplace and found that many of them are dramatically cheaper to insure than the national average premium of $1,605.
Our number one choice, the 2017 Honda CR-V LX came in 27 percent lower than the national average when it comes to insurance. All of the cars on our list are both extremely popular with car buyers and come in well below the national average for insurance costs.
Keep reading to find a great car that will not bust your budget to insure.
Why these cars are cheap to insure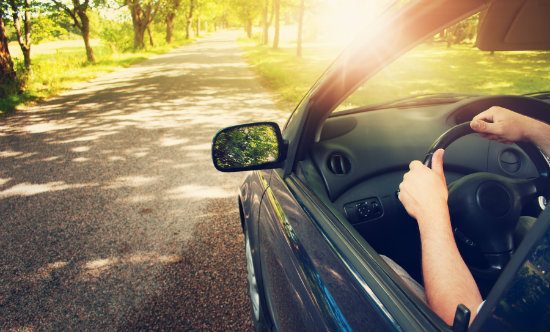 Insurance rates are impacted by a number of factors and many of them are related to the car you drive. While your driving record, credit history and where you live all have a big affect on your premium, so does the car you drive.
The claim history of your particular model will increase or decrease rates which means that if your car has a high claim history, you will be paying more to insure it regardless of whether or not you have ever made a claim.
Safety factors are also a major factor. "The overall safety record of the car impacts rates. Cars with high quality safety equipment usually qualify for premium discounts," advises Loretta Worters with the Insurance Information Institute.
The size of the car can also affect premiums. "Insurers not only look at how safe a car is to drive and how well it protects occupants, they also look at the potential damage a car can inflict on another car. If a specific car has a higher chance of inflicting damage on another car and its occupants, some insurers may charge more for insurance," says Worters.
Pricey cars tend to be more expensive to insure. "The cost of the car itself is major rate factor, as is the cost of repairs," warns Worters.
The type of car you choose to drive will also be factored into your premium. "Family-friendly cars are thought to be driven by more responsible drivers and result in lower insurance premiums," says Mike Kariotis, owner of Insure on the Spot. "Alternatively, sporty cars have a reputation of being driven by younger, riskier drivers and result in higher insurance premiums," he continues.
Luckily, the cars listed below are all cheaper to insure (some significantly lower) than the national average of $1,605. Reasons vary, some are chock full of safety features, others are unpopular with thieves or have low repair costs and many enjoy low claim rates.
Regardless of the reason, you will save money on your insurance bill (as long as your driving record is not littered with tickets) if you slip behind the wheel of one of these beauties.
Insure.com's annual customer satisfaction study can help you find the best car insurance companies when you are ready to insure a new car.
Popular cars with low insurance costs
In the first quarter of 2017, roughly 4,029,084 vehicles were sold which was a slight decline from 2016 according to data compiled by Autonxt.net. We took the best sellers from the list and pulled quotes to find the least expensive of the bunch to insure.
Following are the most popular cars (according to sales figures) that are very affordable to insure:
2017 Honda CR-V LX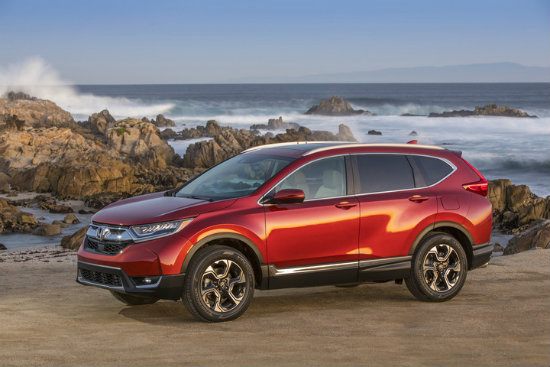 Average annual premium: $1,170
The CR-V LX starts at a very affordable $24,045 and is loaded with safety features, even the base trim levels, which makes it the most affordable car on our list to insure. It comes in $435 below the national average of $1,605 at $1,170.
The CR-V was awarded a Top Safety Pick from the Insurance Institute for Highway Safety (IIHS) when equipped with Honda Sensing and LED headlights.
"The fact that the CR-V is packed full of high-quality safety features, scores very well on crash test ratings, and parts are readily available makes it a very affordable vehicle to insure," says Chris Riley, founder of Gearheads.
2017 Ford Escape SE
Average annual premium: $1,203
The Escape SE is a compact SUV that offers plenty of bang for the buck. Optional all-wheel drive, a big cargo bay and a hands-free power lift gate make it a great family vehicle or a daily commuter. Best of all, it is very affordable to insure, slotting into second place on our least expensive to insure list, at $402 less than the national average car insurance rate.
"Despite the fact that the Escape is a common target of thieves, it is loaded with safety equipment, a standard security system and is popular with families (who tend to drive more carefully) all of which make the Escape a very afford SUV to insure," says Kariotis.
2017 Ford F-150 XL
Average annual premium: $1,219
The F-150 is a solid light duty truck that has a high payload and tow rating while also sporting one of the best fuel economy ratings in the pickup category. It is packed with technology including a Pro Trailer Backup Assist system that lets the driver control the direction of a trailer with a dashboard mounted knob.
Insurance companies love technology that prevents claims or lessens the damage to a vehicle during an accident, which is just one reason this truck is so cheap to insure. Its average annual rate is $386 less than the nationwide average.
"The F-150 has a 5 star safety rating from the National Highway Traffic Safety Administration (NHTSA) and is a Top Safety Pick by the IIHS," points out Riley. "In addition, pickups tend to be more popular in rural communities where people often drive slower and there is less traffic which leads to fewer accidents," he continues.
2017 Chevrolet Silverado 1500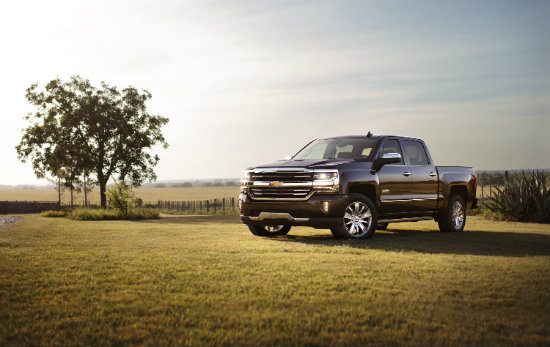 Average annual premium: $1,263
The Chevy Silverado has an impressive interior and is available in a variety of trim levels so you can find a version that meets your specific needs. A 5-star safety rating and the fact that the Silverado has a low claim record with insurers makes it an excellent pick that is affordable to insure — $342 less than the nationwide average.
"Chevy Silverado trucks are generally less expensive to insure because they have standard safety features such as anti-lock brakes and side air bags," points out Thad Gentry, with United Auto Insurance. "In addition, industry statistics show the Silverado is involved a fewer accidents than passenger cars and, therefore, a lower risk vehicle," he continues.
2017 Toyota RAV4 LE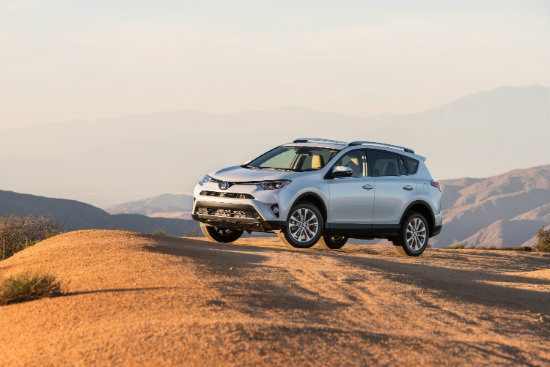 Average annual premium: $1,266
Toyota has three cars on our list, the most of any manufacturer. The RAV 4 is one of the most popular small SUVs in the marketplace. This year, Toyota made a whole host of advanced safety features standard equipment across all trim levels. These include a forward collision mitigation system, lane departure warning, automatic high beams and adaptive cruise.
All of these safety features help drive down the cost of insurance. "I'm not surprised to see more than one Toyota on the list," says Brian Moody, Executive Editor at Autotrader, "they have engineered a certain degree of safety into their cars for several years now and those safety features are making their way into lower and lower priced cars."
It's average rate is $339 less than the nationwide average of $1,605.
Pricing for the RAV 4 starts at $24,410.
2017 Nissan Rogue S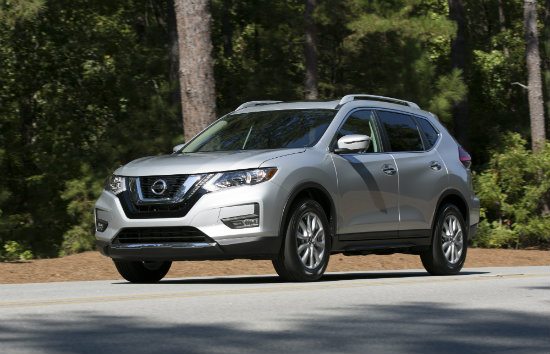 Average annual premium: $1,287
The Rogue is very well priced for a compact SUV, starting at $24,420. A low starting price will always help keep insurance costs in line. Its average rate is $318 less than the nationwide average of $1,605. In addition to its Top Safety Pick status, the Rogue is highly praised for its cargo capacity and comfortable back seats. Critics warn that acceleration can be sub-par and overall the Rogue is a bit underpowered.
"A low to moderate price tag while still featuring many advanced safety features helps keep the cost of insuring the Rogue low," says Riley.
In addition, its less than stellar acceleration can work in your favor when it comes to your insurance premium. "Engine sizes, even among the same makes and models, can also impact insurance premiums", says Worters.
2017 Dodge Ram 1500 Express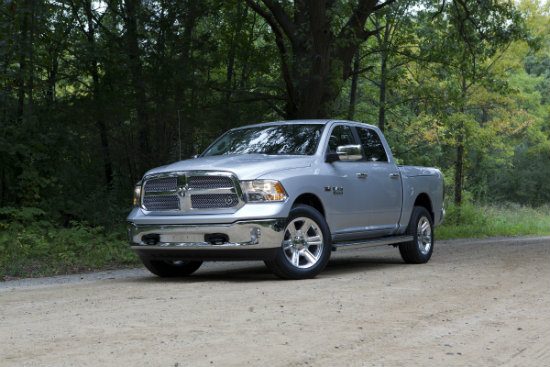 Average annual premium: $1,316
The Dodge Ram has a modern interior with plenty of technology to keep the driver and passengers safe. Standard safety equipment includes stability control, hill start assist, four-wheel antilock disc brakes, trailer-sway control, front-seat side airbags as well as full-length side curtain airbags.
It also comes with a class-exclusive coil-spring rear suspension that gives it an extremely smooth ride.
"The fact that pickups are more common in rural areas and the Ram is well outfitted with safety features keep the cost of insurance low," says Riley.
Its yearly average car insurane rate is $289 less than the national average.
2017 Honda Civic LX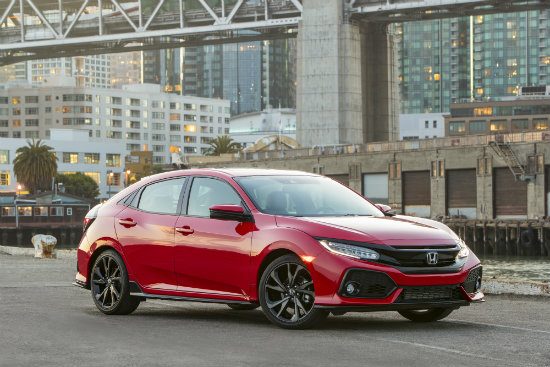 Average annual premium: $1,394
The Honda Civic has a number of things going for it when it comes to low insurance costs.
"Its low base price of $18,740 is a plus as is the fact that it is loaded with standard safety features. The Civic is an IIHS Top Safety Pick and garnered a 5-Star safety rating from the NHTSA," says Kariotis.
All of these factors combined with the fact that repair costs tend to be low due to a large supply of parts, make the Civic a great choice as a daily driver car.
Its average yearly rate is $211 less than the nationwide average.
2017 Toyota Camry LE
Average annual premium: $1,411
The Camry has the maintained the title of the best selling car in America (when pickup trucks are excluded) for the past 15 years. A very impressive suite of standard advanced safety features results in a hefty discount on your insurance bill and its popularity make it cheap to repair.
"The Toyota Camry and Corolla are cheaper to insure than the national average specifically because they're so popular", says Moody. "Toyota sells so many units that parts are plentiful and that makes them very affordable. A company like Toyota can keep costs down by producing lots of vehicles," continues Moody.
The Toyota Camry is a Top Safety Pick and was awarded a 5-Star rating from the NHTSA, which also helps keep insurance costs affordable. Its average yearly rate is $194 less than the national average car insurance rate.
2017 Toyota Corolla L
Average annual premium: $ $1,428
The Toyota Corolla was the second best selling vehicle in America in 2016 and has been the best selling car in the world since 1997. Its extreme popularity means there is always plenty of parts to keep repair costs down and its low starting price also help keep your premiums affordable.
Unfortunately, the Corolla is as popular with car thieves as it is with consumers, which is probably why it is the most expensive car to insure on our list. Despite it topping our list, its $1,428 average annual premium is $177 below the national average of $1,605.
Related Articles