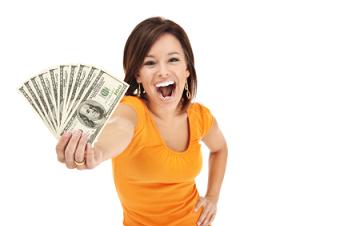 A wide variety of renters insurance discounts are available, ranging from safety and security devices you use to lessen your risk of injury or loss due to theft, to how close you live to a fire department. The list, compiled by the Insurance Information Institute (III), shows ways you can save on renters insurance, taking advantage of many of the same discounts available to homeowners.
"Renters insurance is almost identical to homeowners, the only difference is that you're not paying to insure the structure in which you live," says Jeanne Salvatore, senior vice president for public affairs at the III. The discounts will vary by state and insurance company. Be sure to ask for all of the discounts for which you qualify.
Key Takeaways
Renters insurance is virtually the same as homeowner's insurance, except that you're not insuring the structure itself.
There are a lot of discounts available to renters, such as bundling, but they vary by state and insurance company.
Raising your deductible can save you money as well; just make certain you have the money to pay out-of-pocket if something should happen.
Shopping for better insurance rates is easy and on average saves renters $76 a year but in some cases, you could save as much as $275/year.
1. Shop around
Check with several different renters insurance companies to get rate quotes (an independent insurance agent can provide rate quotes from a variety of companies). The price of a policy will vary significantly among insurance companies, because they all use different formulas when calculating costs for coverage. That means you can save by comparing rates among the best renters insurance companies and choosing the lowest rate.
Rates also vary based on coverage amounts, the renter's credit history, and where he or she lives. But the average renter pays $197 a year, based on an Insure.com rate analysis for a renters policy with coverage levels of $40,000 for personal property, a $1,000 deductible and $100,000 of liability. To You can check the table below to see how much you can save just by comparing renters insurance rates. It shows the difference — or savings — between the highest and lowest rate fielded, on average, from up to six major insurers for various policy levels. All coverage levels have a $1,000 deductible.
| Coverage | Highest rate | Lowest rate | % savings | $ savings |
| --- | --- | --- | --- | --- |
| $40,000/$100,000 | $396 | $121 | 227% | $275 |
| $40,000/$300,000 | $410 | $130 | 215% | $280 |
| $60,000/$100,000 | $522 | $152 | 243% | $370 |
| $60,000/$300,000 | $536 | $162 | 231% | $374 |
| $80,000/$100,000 | $656 | $180 | 264% | $476 |
| $80,000/$300,000 | $670 | $192 | 249& | $478 |
2. Raise your deductible
The deductible is the amount of money you have to pay toward a loss before your insurance kicks in. Typically, renters insurance deductibles start at $500.
Increasing your deductible also saves you money on renters insurance. Using a policy with coverage of $40,000 in personal property and $100,000 in liability protection as an example, Insure.com data show you'll see how much less you pay by hiking the deductible. Increasing your deductible from $500 to $2,500 saves $35 yearly.
| Deductible amount | Average renter insurance rate |
| --- | --- |
| $500 | $214 |
| $1,000 | $197 |
| $1,500 | $191 |
| $2,000 | $182 |
| $2,500 | $180 |
Make sure you can afford to pay the higher deductible out-of-pocket if something should happen.
3. Maintain a good credit rating
Having a good credit rating is one of the best ways to lower the cost of any policy. An insurance company screener will want to know not only how well you pay your bills, but insurance companies use this tool as a predictor of your likelihood to file a claim. And having a good credit rating will also help you secure the apartment or lease you want, as your landlord will probably review the same information.
4. Buy your renters and auto policies from the same company
Many companies will give a multi-line discount if you buy both renters insurance and auto coverage from them.
5. Install safety and security devices in the apartment
Some companies will look favorably on you if install smoke detectors, a fire extinguisher, a burglar alarm, and dead bolt door locks and window locks in your apartment. Ask the landlord to install these items if you live in a state in which these items aren't required. Few companies would ask for anything more than a statement from you saying these items are included in the apartment.
Think twice about adding additional security by getting certain breeds of dog. Some insurance companies are uneasy about writing policies for owners of particular breeds: Rottweilers, pit bulls, and Doberman pinschers might make getting renters insurance hard, especially if they've bitten people in the past.
6. Stop smoking
Smoking is the No. 1 cause of residential fire deaths. Some insurers offer to reduce premiums if no resident of the apartment smokes.
7. Look for senior discounts
Insurance companies have found that retired people stay at home more and spot fires sooner than working people. If you're at least 55 years old and retired, you might qualify for as much as a 10 percent discount.
8. Look for group coverage
Large employers and alumni and business associations often work out deals with insurance companies which include discounts for employees and members.
9. Stay with an insurer
If you've kept your coverage with a company for several years, you may receive special consideration. Several insurers will reduce their premiums by 5 percent after you stay with them from three to five years, and some companies will discount you as much as 10 percent after six years.
10. Check your policy annually
You want your policy to reflect the value of your belongings. If you review your policy every year, you will be able to make the necessary adjustments. If you bought or sold expensive electronics, a computer or jewelry during the year, you may need to increase or decrease the amount of coverage for your possessions.