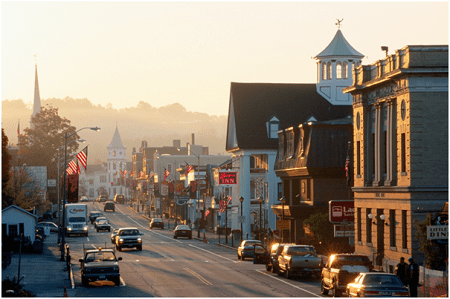 Average rate: $985
Average rate for the top-selling vehicle in the country first quarter of 2020 F-150: $943
Average rate for the top-selling SUV in the country first quarter of 2020Toyota RAV4: $978
Average rate for the top-selling sedan in the country first quarter of 2020 Toyota Camry: $1,066
New Hampshire has made it in the top 10 cheapest states for car insurance eight times since 2010, but this is its first time grabbing 2nd place. The average premium in New Hampshire is 35% less than the 2020 car insurance national average and 10%less than its 2019 average rates.
The Granite State is unique in that it does not require car owners to buy insurance in order to register a vehicle, like most states do. Instead state law requires residents to show sufficient funds – financial responsibility – if in an auto accident. Of course, the easiest way to show financial responsibility is to carry an auto insurance policy. Most drivers abide by this law with only 9.9% driving around uninsured.
New Hampshire's population density falls right in the middle, ranking 21st in the nation. However, it must be enough to keep accidents and claims lower, allowing drivers to obtain lower auto insurance rates. Also, it helps to have a healthy car insurance market so drivers have insurers competing for their business.