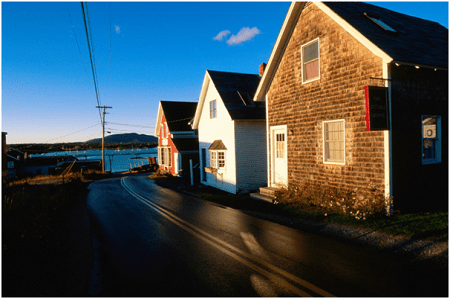 Average rate: $912
Average rate for the top-selling vehicle in the country first quarter of 2020 F-150: $881
Average rate for the top-selling SUV in the country first quarter of 2020 Toyota RAV4: $922
Average rate for the top-selling sedan in the country first quarter of 2020 Toyota Camry: $1,009
Maine claimed the number one spot once again this year.Every year but one, Maine has landed in the top three of least expensive states and has claimed the cheapest title eight times since the study began in 2010.
Motorists in Maine are lucky to see annual premiums that are 40% below the 2020 national car insurance average. Though still inexpensive, its rates are up 7% compare to its average rate last year. Maine's annual rate of $912 is 215% lower than Michigan, the most expensive state, whose premium is $2,878.
A rural state with few large cities helps Maine top the "cheap" list of states for car insurance. It ranks 38th in population density. Its rural setting allows drivers to stay away from traffic, or accidents. Fewer accidents lead to fewer claims and lower auto insurance rates.
In addition to a low-density rate, Maine has a very low rate of uninsured drivers. According to the IRC report, Maine has an uninsured driver rate of 4.5%, which is the lowest in the nation.
Maine may get a lot of snow but escapes some of the severe weather that haunts much of the U.S., such as tornadoes, floods and hailstorms, which can cause extensive damage resulting in a lot of claims. More claims results in higher auto insurance rates, so mild weather also contributes to the lower premiums motorists see in the Pine Tree State.