A good midlife crisis will set you back about $240,000. That's for the plastic surgery, a cool car and other purchases you'll need to "reinvent" yourself.
"Midlife crises are very expensive when you make choices that you don't think about," observes Vivian Diller, a New York psychologist and co-author of "Face It: What Women Really Feel as Their Looks Change."
Diller says some men really do buy sports cars when they hit middle age, as they "associate that with being the sexy young guy who's free of commitments. And when older women get cosmetic surgery or buy new outfits, they want to go back to their youth when they could (easily) attract men."
You'd better have plenty of money saved up for your midlife crisis, because a first-class one can cost big bucks. Below is your bill.
A tattoo: $150
"I have been tattooing for 32 years and have helped many midlifers rediscover their wild side" with a tattoo, says Mike Martin, president of the Alliance of Professional Tattooists.
He says male middle-aged clients often go for $150 to $250 baseball-sized tattoos, while women frequently favor flowers or other simple patterns that start at around $100. So, figure on spending around $150 for your "tat."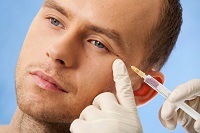 Plastic surgery: $12,469
Oklahoma City plastic surgeon Anu Bajaj says plenty of people get cosmetic work done as part of a midlife crisis.
"I have a lot of women who come in around their 50th birthday and say, 'This is my gift to myself,'" says Bajaj, who also serves as vice-chair of the American Society of Plastic Surgeons' (ASPS) public-education committee.
The doctor says middle-aged women often want facelifts, browlifts and/or eyelid work, while men frequently go for Botox before graduating to facelifts and browlifts.
The ASPS estimates you'll spend some $12,000 for such work — $6,556 on average for a facelift, $2,818 for eyelid surgery and $3,095 for a browlift. Botox costs about $380 and accomplishes the same thing as a browlift, but only lasts for four to six months.
Don't expect your health insurance to pick up the tab, because health plans cover only medically necessary treatment, not cosmetic surgery except for things like breast-reconstruction surgery following a mastectomy.
A personal trainer: $6,240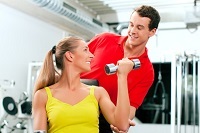 You'll want a nice bod to go along with your new wrinkle-free face, so you'll have to hire a personal trainer.
The IDEA Health & Fitness Association, a trade group for gym professionals, estimates that the typical private trainer charges about $60 an hour.
Spokesperson Sandy Todd Webster says a fairly healthy middle-aged person needs around four sessions per week to shape up, for a $240 weekly cost. How many weeks of training you require depends on the individual, but six months at that price will run just over $6,000.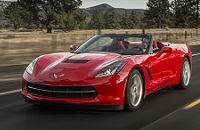 A Corvette: $73,211 plus $1,974 for insurance
Nothing says "I'm middle-aged" more than driving a boring minivan, so you'll want some sexy new wheels.
How about cherry-red Corvette Stingray Z51 convertible?
Top-of-the-line Z51s come with a wide array of features, from a Bose 10-speaker stereo to an eight-speed automatic transmission and 455-horsepower V-8 engine. Total estimated out-the-door cost: $73,211, according to Edmunds.com.
But don't forget the car insurance. A 40-year-old male with a clean driving record can expect to pay $1,974 on average to cover a Z51 for one year. (Women will typically get slightly lower rates.)
Compare insurance rates by car for other midlife-crisis rides.
An affair: $2,664
Once you've got your looks and your auto situation squared away, you'll be ready to have an affair. But keep your debit card handy, because a recent survey found that the average fling costs more than $2,000.
"Not only can an affair ruin your relationship with your husband or wife, but it can also pack a punch for your wallet," says Matthew Wood of coupon site VoucherCloud, which polled some 600 philandering Americans to gauge how much they spent on sin.
Respondents said that the average affair lasted six months and cost $2,664 — $972 for dinners and drinks, $738 for hotel rooms, $414 for things like movie tickets, $324 for gifts and $216 for miscellaneous items.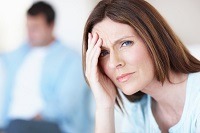 A divorce: $50,000 (lawyer/filing fees only)
Let's face it. Your affair will probably land you in divorce court, so you'll need a good lawyer.
Atlanta family-law attorney Randall Kessler estimates that a divorce costs anywhere from $700 to $400,000 in legal fees and court costs, depending on how complex and acrimonious your case is.
Kessler, author of "Divorce: Protect Yourself, Your Kids, and Your Future," says discount lawyers can handle basic paperwork for a few hundred bucks if both spouses agree on everything and have no kids or assets.
But he estimates a $50,000 to $400,000 tab if the case goes to trial, one spouse makes six figures and the couple has two kids and $1 million of assets (not that unusual if you count home equity).
So figure on spending $50,000 in legal fees for you and your spouse, money that will come from the same "pot" of family assets. And of course, any alimony, child support and property settlement will only add to your bill.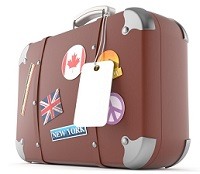 An around-the-world tour: $73,950 plus $4,800 for travel insurance
After your divorce is final, you'll be ready to do your own version of the Julia Roberts movie "Eat, Pray, Love" and recover with an exotic trip.
SmarterTravel.com columnist Ed Perkins says an around-the-world tour of the Egyptian Pyramids and other famous sights will cost anywhere from under $10,000 for a "backpacky" experience to over $100,000 for four-star accommodations.
For instance, National Geographic offers a $73,950 tour where you'll travel across five continents in 24 days aboard a Boeing 757 that's specially modified to carry just 75 passengers instead of the usual 233. A Harvard University Ph.D. will guide you through India's Taj Mahal, Peru's Machu Picchu and other attractions.
Of course, you'll need good travel insurance for your journey. Expect to pay 5 percent to 8 percent of your tour's cost to cover non-refundable expenses if you have to cancel for illness or other emergencies. That'll add about $4,800 to the tab.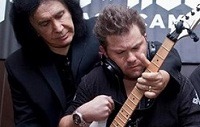 Rock 'n' roll fantasy camp: $9,500
From skydiving to living like a rock star, people having midlife crises can buy all sorts of "fantasy experiences."
Common offerings include flying planes, driving race cars or taking classes with celebrity athletes or entertainers.
A musically inclined midlifer might enjoy the Gene Simmons Rock and Roll Fantasy Camp in Calgary, Alberta.
For roughly $9,000 (U.S. dollars, not Canadian ones), you'll get hotel accommodations and the Headliner and Recording Packages, allowing you to cut a record and do live performances with Kiss frontman Gene Simmons and other rockers during the four-day gathering. Add another approximately $500 for the Paparazzi Package and a photographer will follow you around and take pictures.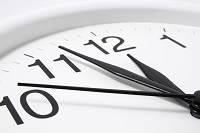 Life insurance: $6,800
Your sports car, your affair and your rock-star lifestyle probably won't do much for your longevity, so you'll definitely need some good life insurance.
A 40-year-old male nonsmoker can pay as low as $340 a year for a $500,000, 20-year term-life policy, according to market tracker Compulife. That's $6,800 over 20 years. Women can pay as low as $295 a year for the same policy.
Related Articles