You may have a problem when your no-good, beer-swilling brother-in-law swipes your car keys without your permission. Or your 14-year-old goes for a joyride. Or your neighbor borrows your car with your blessing and then lets his goofy nephew drive it.
Hope and pray these people don't get in accidents, because car insurance coverage can be tricky at best and nonexistent at worst in cases like these. You could be on the hook not only for the damage to your own car but the damage the driver causes others. And if you live in a no-fault state, personal injury protection for the driver could be in jeopardy.
Car insurance policies generally cover you and the licensed drivers in your household who are listed on the policy and any other licensed driver to whom you give occasional permission to drive the car. Details can vary by policy or state law, but in general, when someone drives your car without your permission, coverage "depends on whether it's going to be classified as a theft or unauthorized use," says CarInsurance.com consumer analyst Penny Gusner.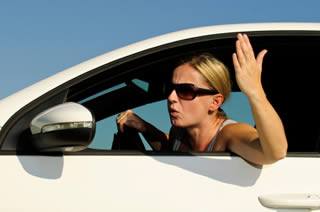 If your car is stolen, then any damage to your vehicle would be covered under comprehensive insurance, an optional form of coverage. If you carry only liability insurance, the damage to your car isn't covered at all. Even if the thief has his own car insurance coverage, it will not cover his criminal actions. Meanwhile, your insurance will not cover the thief's liability. The thief could be sued for any damage or injuries he causes.
Stolen or taken without permission?
The distinction between theft and unauthorized use is murky.
You might tell your insurer that the car was stolen, Gusner says, but that becomes questionable if the person who took the car was a family member or friend who had ready access to the keys.
"It's a gray area," she says.
Say, for instance, your brother-in-law, who has a criminal record, gets drunk, takes the keys off the counter and crashes the car, injuring others. Generally, your car insurance would not provide coverage if you say you didn't give him permission to drive the car. Saying the car was stolen doesn't get you completely off the hook, either, even if you go so far as to press charges against him.
"Potentially someone could sue you for negligence for leaving the keys out," says Benny Agosto Jr., a partner at Abraham, Watkins, Nichols, Sorrels, Agosto & Friend, a personal injury law firm in Houston.
In cases like these involving family members, car owners typically say the borrowers had their permission to drive, Agosto says. Your insurance company then has a duty to defend you in a lawsuit, but it reserves the right not to pay the damages if it finds you were negligent. However, Agosto says, insurance companies often agree to pay a claims settlement in order to avoid getting sued by policyholders for bad faith.
Joyriding brings grief
Then there's the 14-year-old who takes the car for a joyride and causes a wreck.
"That's a nightmare there," Agosto says.
You can't legally give your unlicensed kid permission to drive. And even though your child caused the damage — not you — you're still responsible as the parent, he adds.
"When a child swipes the keys, it opens a can of worms," Gusner says.
Court sides with auto insurance companies
A few years ago, the Michigan Supreme Court weighed in on whether a person injured while driving a car against the wishes of the owner could receive Personal Injury Protection (PIP) benefits under the car owner's policy. Michigan requires car owners to carry PIP insurance, which covers injuries to the driver and passengers, regardless of who caused the accident.
Two cases were consolidated for the court's ruling. In one, an unlicensed husband with three drunk driving convictions drove his wife's car without permission, got in a wreck and was seriously injured. The man was specifically excluded on his wife's policy. The hospital and rehabilitation center where he was treated sought PIP benefits from Progressive Marathon Insurance Co., his wife's insurer, but the company denied the claim.
In the other case, a father let his son's girlfriend use his car but expressly prohibited his unlicensed son from driving it. Later that night, the son drank and asked for the keys. The girlfriend initially refused, but then relented, and the son crashed into a tree. farm bureau mutual insurance Co. of Michigan, the father's insurer, denied PIP benefits for the son.
In both cases, the health care providers sued the auto insurance companies in order to try to get PIP benefits paid.
In a July 31 ruling, Michigan's high court sided with the insurance companies and said that any person who takes a car unlawfully, including a family member who takes the car for a joyride, is excluded from receiving PIP benefits.
Gusner has this advice for parents: "Lock up the keys if you have teenagers."
Agosto agrees: "All my car keys are in my safe in a locked closet in my bedroom, which is locked — not because I have bad kids, but because kids get together with other kids," he says. "Leaving the keys out is like leaving out a loaded gun."
Related Articles