It's your turn to host a play date for the kids, so you assemble enough snacks, games, toys and craft materials to keep everyone occupied.
Now add one more item to the checklist: home insurance coverage.
Kids and accidents go together like peanut butter and jelly, so make sure you're financially protected if the play date goes wrong.
Here are seven kid-induced disasters and how your insurance can clean up.
1. A child breaks a leg on your trampoline
The child's parents could sue you for medical expenses, even if the kid snuck into the yard and jumped on the trampoline without permission, says Tully Lehman, spokesperson for the Insurance Information Network of California (IINC).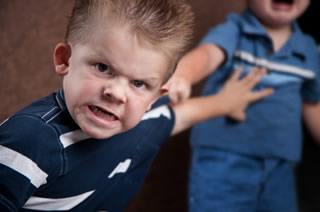 Whether home insurance liability coverage would protect you depends on your policy and the insurer. Some carriers require you to disclose a trampoline when you buy home insurance or when purchasing the trampoline, if you already have coverage, and some insurers have exclusions built into the liability coverage, says Mark Putich, a contracts manager for Farmers Insurance.
"Other carriers may require an additional premium payment with an optional endorsement to extend coverage for injuries to others that result from using a trampoline," he says. "So coverage for injuries from trampolines varies by carrier."
Failure to address the homeowner insurance coverage you have could leave you wide open for a lawsuit. If you buy a trampoline and don't tell your insurer, the company probably won't cover a claim for an injury, Lehman says. Typically, a policy includes language that you must tell the insurer of any changes at your home that would require an increase in coverage, he adds.
A typical liability limit on a standard home insurance policy is about $150,000 to $300,000, Lehman says. If you have assets over that limit to protect, or risky amenities such as a swimming pool or trampoline, consider purchasing a personal liability umbrella policy to increase protection. You can buy a $1 million umbrella policy for about $150 to $300 per year and another million for about $75, according to the Insurance Information Institute (III). Here's more on how umbrella insurance extends your coverage.
2. Kids get sick after eating your homemade mac and cheese
If only one child gets sick, it'll be tough to prove it was your fault. But if all the kids at a party become ill, then parents could come after you for medical expenses.
Treatment costs for visitors would be covered up to the limits of "medical payments to others" coverage, which is included in a standard home insurance policy, Putich says. The coverage, however, would not pay for treatment of your own child. (You'd have to use your own health insurance for that.)
If guests sue for pain and suffering, your policy's personal liability insurance would kick in.
3. A neighbor's child plays with matches and burns your house down.
Your home insurance would cover the cost of rebuilding and compensate you for lost belongings up to the policy limits.
"Since your neighbor's child started the fire, your insurer may decide to go after your neighbor's insurer to recoup the financial losses through a process called subrogation," Lehman says.
If your insurer is successful, you save money by getting your deductible amount back.
4. Your dog bites a child
Home insurance liability coverage would pay medical expenses up to the policy's limit. There were 15,770 dog bite insurance claims made in 2010, with an average bite claim of $26,166, according to the Insurance Information Institute.
Given the costs of follow-up medical treatment for a serious bite, a claim can exceed the average amount quickly, Lehman says. He recommends dog owners consider purchasing additional liability coverage through an umbrella policy. Be aware that some insurers exclude certain breeds of dogs, such as pit bulls, from home insurance coverage and will probably exclude any dog with a history of biting people.
Here's more on home insurance for dog owners.
5. A child smashes an antique vase
Standard home insurance would not cover the vase in this case, Putich says. Breakage of personal belongings is generally not a covered loss under most home insurance policies unless it's a result of a covered peril, such as vandalism or fire.
This type of accident, though, could be covered under a "floater," which is additional coverage you buy for personal items.
Besides providing broader coverage for accidental breakage, a floater raises the dollar limit for coverage of valuables, such as antiques, jewelry and fine arts. A standard home insurance policy limits how much you can collect for the loss of certain items.
6. A kid breaks a window playing ball
Although standard home insurance doesn't cover your belongings for accidental breakage, it does cover such damage to the structure.
First, cover the window to prevent further damage and save receipts for taking the protective measures, says Mary Bonelli, a spokesperson for the Ohio Insurance Institute.
"Then I'd recommend getting at least two estimates for repairs first before you even file a claim," she says.
If the cost is near your deductible, you and the child's parents are better off handling the repair yourselves. Filing multiple claims, even small ones, can lead to a premium increase, Bonelli warns.
If you do file a claim, the insurer may attempt to recoup costs, including your deductible, through the parents' liability insurance.
7. A child runs a bike into your car and creates a huge scratch
You can file an auto insurance claim if you have comprehensive coverage, which covers damage to the vehicle from causes other than traffic accidents. The insurer might then pursue a claim against the parents' liability policy to recoup costs and your deductible, Putich says.
Related Articles