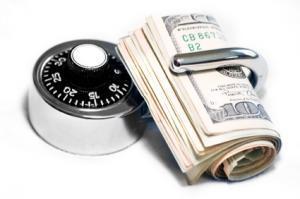 When a loved one dies, initially you may be too upset to worry about how life insurance benefits will be distributed. If you come to suspect that something is amiss, you have the right to know where you stand as a beneficiary and what the life insurance company is doing to make sure your assets are protected.
Although a common concern is that a greedy relative will gain control of life insurance benefits and fail to distribute the money, this is highly unlikely, says Edie Mermelstein, an attorney in Huntington Beach, Calif., who handles estate planning and trusts. Insurance companies have procedures and legal requirements that make it very difficult for someone to take control of benefits that the deceased intended for others.
Contacting life insurance companies
immediately "and find out where the funds are," advises Mermelstein. "If the beneficiary form [lists] three different people, the insurance company will not cut one check to the first person who shows up. Go to the life insurance company with a certified death certificate, open up the claim and request a copy of the beneficiary form." If there are several beneficiaries on a life insurance policy, the insurer must contact each of them when it gets notice of an insured's death,  says Michael Hartmann, an insurance agent in Fort Lauderdale, Fla. "For example, if there are two beneficiaries listed, the insurance company must make their due diligence [to find] each individual. The only way one individual can receive all monies is if the insured person made them the custodian" or a trustee.
Protecting all parties
If you have a life insurance trust in place, when the insured dies the trustee typically invests the proceeds and over time distributes the money to beneficiaries. The trustee may be a person or company.
A trust will protect the privacy of all parties involved. Unfortunately, "that can be a problem for beneficiaries who are asking, 'What do I get?'" says Mermelstein. "You need to find out who is the trustee. If you are a beneficiary, they need to show you. If you are not, they need to show you that you were excluded."
If you feel that the trustee has not treated you fairly, you can contest his actions in court. Making sure that the wishes of the deceased will be followed partially depends on the competence and the integrity of the trustee, says Mermelstein. If you leave your money to a trust that will distribute it to your heirs, it is essential to select a reliable custodian to carry out your wishes.
"If you are a single parent with three minor children and no close relatives, you have to sit down and say, 'Do I trust my ex? Do I want my best friend to do this?'"
Ask the life insurance company for a review
If you suspect that you're due life insurance money from a trust and it's not being distributed correctly, you are entitled to review the financial documents.
"You ask for an accounting," Mermelstein says. "You have to be proactive. Ask for the documents from the life insurance company. They should be open, if you are the beneficiary. When I see complications, it is when you are dealing with a minor beneficiary or someone who is debilitated and cannot act for themselves."
Mermelstein recommends that parents who decide to place their life insurance policies into a trust make sure that the person who oversees it is not the same person who acts as a guardian for their children.
"The guardian over the child will make sure that child is fed and clothed," she says. "The guardian over the estate will be the watchdog over the money. If you make them the same person, you better trust that they will follow your wishes."
Keep your life insurance documents in a safe place
Mermelstein advises clients to keep their life insurance information and documents in a safety deposit box or another safe place. It's also important to tell your beneficiaries (or trustee) where the policy is located. The National Association of Insurance Commissioners warns that, over time, some life insurance companies can change their names, merge with others or sell blocks of policies to other companies.
If the policy is lost, finding it can be difficult and your wishes may never be carried out. Good places to start looking for lost policies are files and safe deposit boxes. The deceased's employer also may have records of group life insurance benefits. Here's more on how to find missing life insurance policies.
Related Articles