Some fears are hardwired into humans, and for good reason: Lightning storms, towering heights and predatory animals have signaled danger since the beginning of human history.
But what isn't hardwired into humans is the likelihood that a given danger will be fatal. For instance, numerous people struggle with a fear of flying, though the odds of dying in an airplane crash are remote. Yet comparatively few people dread traveling in an automobile, which statistics show brings a much higher chance of death.
To put in perspective what people should really worry about, the National Safety Council (NSC) this month released a list of fatal accident types, ranked by the odds that they will bring about the average person's demise. The results reveal that some of the things humans fear intrinsically are among the least likely to actually cause their deaths.
One caution: These odds are statistical averages for the U.S. population, which means that they do not represent any one person's chance of dying from these things. In other words, if you ride your bike 15 miles to work each day down a busy thoroughfare, your odds of dying in a cycling accident are probably higher than the national average (1 in 4,535).
With that said, here are five frightening calamities from the NSC list that aren't likely to kill you – along with five ordinary things that might.
---
No. 1: Lightning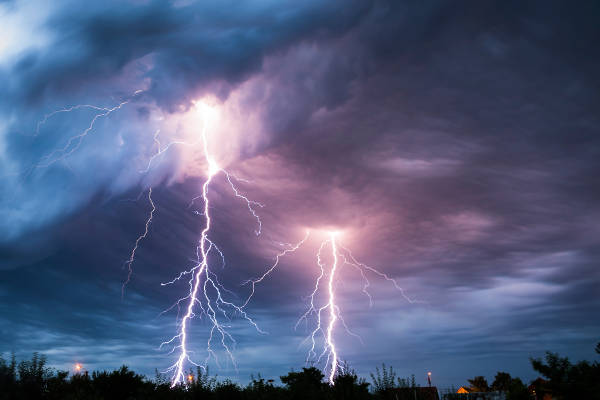 Odds it will kill you: 1 in 164,968
There are few dangers that cause a more visceral response than a too-close-for-comfort flash of lightning (and the subsequent crack of thunder). But as a murderer, lightning has an incredibly low success ratio.
A National Oceanic and Atmospheric Administration (NOAA) study indicates that 261 people were killed by lightning in the U.S. from 2006 to 2013. Males represented 81 percent of these deaths, something that the NOAA attributes in part to males' willingness to put themselves in more vulnerable positions in storm conditions.
So if you're a woman, even the long odds above may overstate the dangers of lightning.
What may kill you instead: Chronic lower respiratory disease (1 in 28 odds)
---
No. 2: Dog attack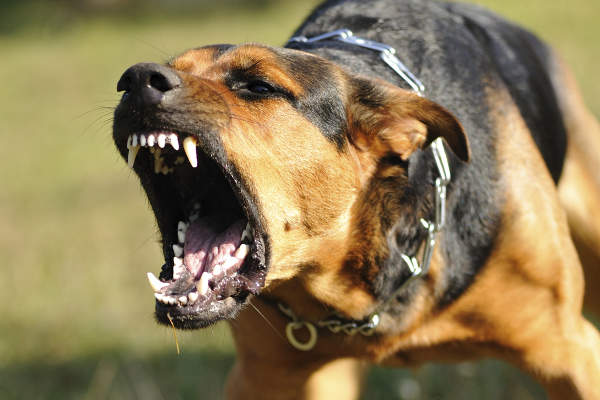 Odds it will kill you: 1 in 116,448
The approach of an unfamiliar dog – particularly if it's a large or otherwise intimidating breed – is enough to prime virtually any human's fight-or-flight system. And again, there's good reason for this: 4.5 million people are bitten by dogs every year, according to the American Veterinary Medical Association (AVMA).
Yet fatal dog attacks on humans are very rare. The AVMA reports that 31 people died of dog bites in the U.S. in 2013.
Perhaps dogs don't strike fear in your heart? Many other potentially deadly animals pose even less of a threat to humans. Sharks, for instance, are significantly less likely to get you than even dogs: Three people worldwide died from shark attacks in 2014, according to the University of Florida, and none of those attacks occurred in the U.S.
What may kill you instead: Overdosing on opioid prescription painkillers (1 in 234 odds)
---
No. 3: Commercial plane crash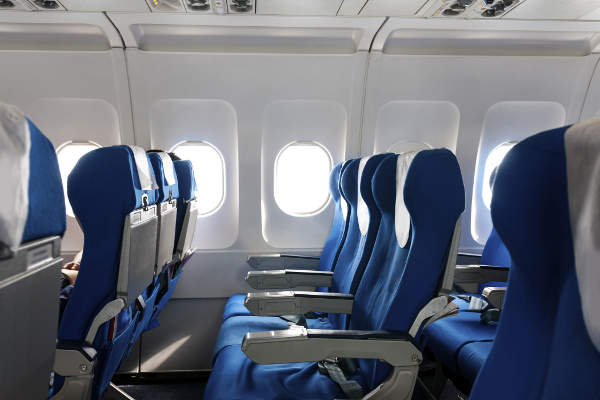 Odds it will kill you: 1 in 96,566
From an evolutionary perspective, the fear of flying makes sense. Even moderate heights have always posed a threat to people, and modern aircrafts take those anxieties, literally, to new heights.
But despite a string of high-profile plane crashes in 2014 – 12 commercial aviation accidents resulted in 761 deaths, according to the Aviation Safety Network – flying remains one of the safest ways to travel long distances. In 2013, 265 people died in commercial aviation accidents, making it the safest year for commercial aviation since 1945.
What may kill you instead: Motor vehicle crash (1 in 112 odds)
---
No. 4: Cataclysmic storm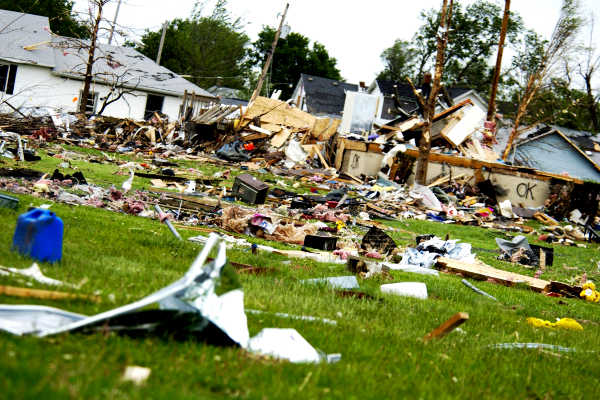 Odds it will kill you: 1 in 6,780
From gusting winds to flash floods, there's no shortage of ways storms can kill you – a fact underlined by last month's tragic storms in the Midwest, which caused at least 31 fatalities across Texas and Oklahoma.
Still, U.S. residents on the whole have a good record of guarding themselves against storms and other types of weather phenomena. The NOAA reports that 446 people died from weather-related factors in 2013, and that figure includes such varied causes as rip currents (which caused 65 deaths), avalanches (21 deaths) and even fog (1 death).
What may kill you instead: A fall (1 in 144 odds)
---
No. 5: Earthquake
Odds it will kill you: 1 in 179,965
What's scarier than the earth shaking beneath your feet? When it comes to the chances it will kill you, almost everything – at least in the U.S.
While earthquakes have caused numerous deaths around the world in recent years, including the dozens killed in last month's magnitude-7.3 quake in Nepal, the U.S. has suffered only three earthquake fatalities in the last 20 years (one from a 1995 quake in Wyoming and two from a 2003 Central California quake), according to the United States Geological Survey.
What may kill you instead: Walking down or crossing the street (1 in 704 odds)
---
Expect the best but prepare for the worst
To paraphrase a quote from American newspaperman Sydney J. Harris, an important thing to remember about life is that no one gets out of it alive. But that's no excuse to take a careless attitude toward death.
June is National Safety Month, which makes it an especially inappropriate time to march carelessly into a lightning storm or offer a snarling dog a treat from your pocket – no matter how remote the chances that those things will kill you.
Moreover, even if you do practice good safety habits, it may also be a good time to examine your life insurance coverage – particularly if you have children or other dependents. A term life insurance policy can bring you peace of mind regardless of what dangers you encounter, and it may run you as little as $160 per year if you are relatively young and healthy, according to LIMRA, an insurance industry trade group.
True, some of your worst fears may not be likely to claim you. But when it comes to death, there's little sense in tempting fate.
Related Articles