If you live in a part of the country prone to hurricanes, brace yourself. If it hasn't happened already, your home insurance company may force you to take a policy with percentage-based deductibles for damage caused by hurricanes and windstorms.
In the past a typical home insurance policy had a standard dollar deductible (such as $1,000) for damage caused by fire, theft and other losses. Your insurer was responsible for paying the rest of the claim.
But percentage-based deductibles are flooding the market. These policies use deductibles based on your home's insured value. So a homeowner with a house insured for $200,000 with a 5 percent deductible for hurricane losses would have to cough up $10,000 for repairs before his insurer would begin to pay. These deductibles generally kick in when a "named storm" hits your area. In other words, a bad thunderstorm can't trigger a hurricane deductible.
Percentage-based deductibles cost an insurer less but a homeowner more. Homeowners getting new or renewed policies with percentage-based deductibles aren't paying less in premiums.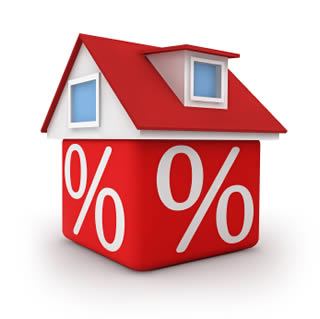 Stormy weather
Home insurance companies justify using percentage-based deductibles by asserting that the weather is worsening in the areas where most people reside.
"Fifty-three percent of the population lives within 50 miles of a coastline," says Loretta Worters, a spokesperson for the Insurance Information Institute (III), which represents the insurance industry. "We're in the midst of a cycle of hurricane activity that will be more frequent and more intense. We've already been through Andrea, the first named storm of the season."
Individual insurers didn't respond to requests for comment, or declined to comment.
The start of it
The hurricane deductible originated in Florida after Hurricane Andrew in 1992, and became standard in policies throughout the Gulf States. This deductible is predictably the most common one since hurricanes and tropical storms represent 42 percent of total catastrophe losses, followed by tornadoes at 34 percent.
But when major storms began to pummel the East Coast, the concept spread north.
"Insurers are now expanding the northern boundary of the 'named-storm territory' from Virginia to Maine," says David Finnis, who covers the property-casualty market for insurance broker Willis North America. Hurricane deductibles are now in effect in 19 states and the District of Columbia.
According to the III, these states allow percentage-based home insurance deductibles:
Alabama
Connecticut
Delaware
Florida
Georgia
Hawaii
Louisiana
Maine
Maryland
Massachusetts
Mississippi
New Jersey
New York
North Carolina
Pennsylvania
Rhode Island
South Carolina
Texas
Virginia
Washington, D.C.
But hurricane deductibles couldn't save insurance companies when Superstorm Sandy hit right before Halloween last year. With winds just below the 74-mile-per-hour threshold for hurricane status when it reached land, eight hard-hit states issued "no-hurricane deductible" decrees, and insurers weren't allowed to impose percentage-based deductibles. That cost insurers $25 billion.
And hurricane deductibles couldn't help insurers during the recent spate of 200-mile-per-hour tornadoes, which leveled several Midwestern towns and cost insurers more than $4 billion.
As a result, many insurers now put another so-called "wind deductible" into their homeowners' policies. Simply put: Insurance won't pay if any wind, hurricane-strength or less, blows the roof off your home, or if hail shatters your windows and dents your siding, unless the damage exceeds your percentage-based deductible.
"They will soon be everywhere," complains J. Robert Hunter of the Consumer Federation of America.
Apples to apples
There's a lot of anger over these percentage-based deductibles, particularly in Texas, which is already the most expensive state for homeowners' insurance. (See rankings on the Insurance Information Institute website.)
"We have pushed lawmakers to require home insurers to disclose a dollar equivalent alongside the percentage deductible on the policy so homeowners can make an apples-to-apples comparison," says Alex Winslow, executive director of Texas Watch. "And despite industry pushback, we passed a bill which requires this and are awaiting the signature of Gov. Perry."
In Sandy-ravaged New York, lawmakers introduced legislation to cap percentage-based hurricane deductibles at $1,500.
'Paying more and getting less'
Insurers say that percentage-based deductibles benefit everyone. Without them, home insurance rates would rise in hurricane- and tornado-prone areas and, if insurers couldn't raise rates enough to make a profit, they would have to exit some states altogether.
But consumer advocates aren't convinced. "Rates are going up even with the deductible," says Amy Bach, of the non-profit United Policyholders group, which represents consumers.
And in Texas, where State Farm, the nation's largest home insurer, has mandated percentage-based deductibles, premiums have soared in recent years, says Winslow. "Homeowners are paying more and getting less."
Property insurance rates rose 5 percent in May 2013, according to MarketScout, the industry's largest insurance exchange. And, while property losses totaled $65 billion last year, that figure is still a 44 percent improvement over 2011, says Willis's Finnis. More importantly, policyholder surplus (the money with which the industry pays claims) grew $20 billion from 2011 to 2012.
"The industry is well capitalized to absorb losses," says Finnis.
Do you have a percentage-based home insurance deductible?
Reread your policy to see if it contains a hurricane or windstorm deductible. Insurers involved in Superstorm Sandy or worried about the next doomsday event might have snuck it in the deductibles section or put it there awhile ago at your renewal time without you even knowing.
Compare this year's and last year's policy to see if the percentage deductible went up. A 1 or 2 percent windstorm deductible could now be 5 percent.
Determine what "triggers" your deductible, such as wind speed, and if so, for what length of time the wind has to blow at that speed.
Find out if your insurer lets you choose the type of deductible in your policy, either a percentage-based deductible or a capped dollar deductible, which often costs more but may be a better choice if you live in a storm zone.
See if the insurance company offers any alternatives to the percentage-based deductible. New Jersey Manufacturers, for example, is willing to forgo it if the policyholder "hardens his home" with hurricane straps on the roof rafters, venting, laminated glazing on the windows and improved garage doors.
Related Articles