Home may be your sanctuary, but when disaster strikes, it can become anything but. Sudden storms like tornadoes and hurricanes can sweep in from nowhere and cause lasting, catastrophic damage to your home long after the skies have cleared. When the storm has moved on and you are left with a broken home, that is where an insurance adjuster can, quite literally, save the day. Although the best home insurance companies may offer an independent claims adjuster, there could be much to gain by hiring your own public adjuster.
Key Takeaways
Public adjusters can not only negotiate a higher settlement, but they can also save you valuable time during the claims process.
Public adjusters are generally hired by policyholders, while independent adjusters are hired directly by insurance companies.
If you choose to hire a public adjuster, you can check an adjuster's ratings and licensing to ensure their legitimacy.
Public adjusters typically charge around 15% of your total claim's settlement, but this can vary.
What is a public insurance adjuster?
Public adjusters are professionals who step in during times of emergency, acting as a sort of intermediary that works between the insurance company and the policyholder that experienced the loss. Whether it is a fire, hurricane, earthquake or other disasters, your public adjuster could save you money both on your home insurance claim and in long-term premiums.
What does a public insurance adjuster do?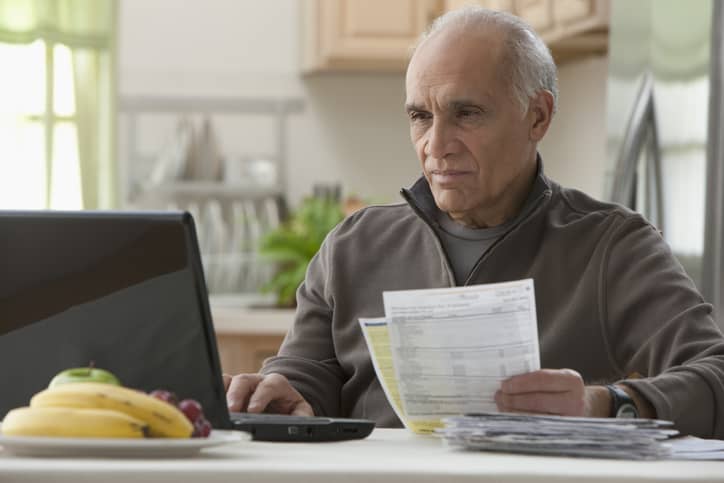 The average person may not be familiar with the minute details of a home insurance policy, but that is where a public insurance adjuster can help.
In addition to home property damage, public adjusters can also assist businesses with their commercial insurance damages and claims. If your property ever suffers major damage, a public insurance adjuster can decipher the legalese of your policy and help you get a fair settlement with your insurer.
This is also the party that will arrange for an official survey of the damage so that the total cost can be determined. Your adjuster can also help with filing your claim in what can sometimes be a very complex process, tracking what feels like countless phone calls and attending meetings on your behalf. Your adjuster can even help you find temporary living arrangements if your home is inhabitable from certain damages.
However, there are some limitations to a public adjuster's role. Adjusters may not handle bodily injury claims or third-party claims, such as those involving a trust or an estate. An adjuster is unable to help with damages involving your vehicle or car insurance. In that case, you will need a different kind of professional that is licensed and experienced in auto insurance claims. In addition, public adjusters must follow specific state guidelines that outline both their job duties and the claims process.
Public adjuster vs. independent adjuster: What is the difference?
There are two kinds of adjusters: public adjuster and independent adjuster. Though similar, they are different in the licenses they hold and the parties that they serve.
Public adjuster
A public adjuster receives a specific license from the state and is assigned to work for the policyholder, not the insurance company. The policyholder is responsible for hiring the public adjuster in order to help ensure the best possible claims settlement for your case.
Independent adjuster
An independent adjuster, on the other hand, works as a direct agent for the insurance company. Independent adjusters often work in-house as claim adjusters for major insurance carriers, but they can also be contracted independently to oversee and evaluate a claim. Therefore, they can work for several companies.
When it comes to public adjusters versus independent adjusters, there are a few key differences. Public adjusters are hired directly by the policyholder, while independent adjusters may work for multiple insurance companies. Because public adjusters work for the policyholder, they are client-focused and work to save you money. On the other hand, independent adjusters are hired by insurance companies, so they are more focused on saving the insurance company money. If you choose a public adjuster, however, you are likely responsible for footing the bill for their services.
How to hire a good public insurance adjuster
Before you spend the money on a public adjuster, there are a few factors to consider that can help ensure your money is well-spent.
Hire a public adjuster at the beginning of a claim
The best time to hire an adjuster is at the beginning of a big claim. This allows the adjuster the most time — and therefore, the best chance — to expedite your claim. If you didn't hire a public claims adjuster, you could find yourself in the midst of a claims-related nightmare. However, you can still bring in a public adjuster to help after you have started your claim.
Do some research on the public adjuster
Legitimacy is another factor to consider. While most adjusters are fair and honest, they may be a few that engage in questionable practices. Some adjusters may be tempted to exaggerate the value of your claim in order to secure a larger chunk of money for themselves.
To avoid working with these individuals, you can check an adjuster's licensing. The National Association of Public Insurance Adjusters (NAPIA) states that most states require public adjusters to be tested and licensed. The NAPIA can help you find a public insurance adjuster where you live.
Jeanne Salvatore, a spokesperson for the Insurance Information Institute (III), recommends checking an adjuster's qualifications with your state insurance department if you do decide to hire a public claims adjuster. She also suggests asking your friends for referrals. Avoid individuals who go door-to-door after a major disaster to offer their services, unless you are sure they are qualified.
Make sure there is a contract signed by you and the public adjuster
If you decide to hire a public insurance adjuster, you will need to sign a contract for services. This contract will not only stipulate the terms of your service but also include the percentage that you must pay your adjuster when you receive your settlement.
There is typically a cancellation period that allows you to terminate the agreement within a certain time period, which is typically 72 hours after signing. If your adjuster fails to perform the services as agreed, you may be able to file a lawsuit and take legal action against that professional.
How much does a public adjuster charge?
Price is another critical consideration when determining whether to hire a public adjuster and which one. The adjuster's fee is not covered by your insurance policy.
Your public adjuster's fee is often based on your claim settlement, with the adjuster receiving a portion of your settlement's total value. The III reports that public adjusters typically charge around 15% of your settlement's total value. For example, if you and your insurance company settle for $10,000, the public adjuster could receive $1,500.
It is important to understand that the fee you pay is not a guarantee of any settlement. "The thing to remember is that a public adjuster can't get you more than you are legally entitled to and they will charge you that fee," says Salvatore.
Are public adjusters worth it?
Public claims adjusters perform a variety of roles that can help save you time and money, helping with tasks such as these:
Collecting documentation
Gathering evidence
Processing your claim
Handling calls and meetings
Arranging for property damage inspections
Negotiating a settlement amount
Expediting payment, where possible
There are other reasons to hire a public adjuster. Public adjusters help their clients communicate effectively with their home insurance companies in order to expedite claim payments. Your adjuster can also haggle with your insurance company in the event that it refuses to pay your full claim.
There are some instances where hiring a public adjuster may not be worth the time and expense it requires. For example, you probably do not need to hire an adjuster if your home suffers a small mishap, such as minor smoke damage from a stovetop fire. However, you may want to hire an adjuster if your home experiences serious damage, such as earthquake or flood damage from a burst pipe.
Related Articles