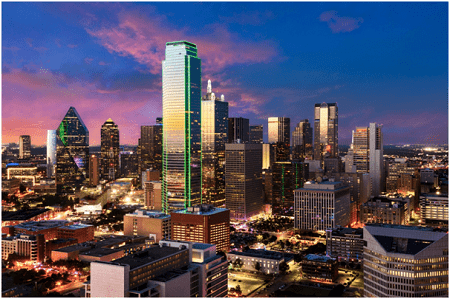 Average rate: $2,050
Average rate for the top-selling vehicle in the country first quarter of 2020 F-150: $2,758
Average rate for the top-selling SUV in the country first quarter of 2020 Toyota RAV4: $1,714
Average rate for the top-selling sedan in the country first quarter of 2020 Toyota Camry: $1,837
Texas ranked as the fourth most expensive state for car insurance in 2020, up from 10th place last year. The average annual premium in the Lone Star State came is up 13% over last year and is 35% higher than the 2020 national average.
There is a variety of reasons why Texas rates are on the high side. High speed limits, high density cities and a high number of auto accidents all contribute to the cost of auto insurance for Texans. Texas may have some smaller towns but is also home to three of the top 10 largest cities in the country with Dallas, Houston and San Antonio.
Data from the Insurance Institute for Highway Safety (IIHS) data shows Texas had the most fatal auto accidents (3,305) in 2018. California came in second with 3,259 fatal car crashes. Insurance companies consider crash and claim rates when setting a premium and if you live in a state with a high accident rate, you will pay higher premiums regardless of whether you've ever been in an accident or made a claim.
Even with reasons for car insurance rates to be high, Texas drivers should shop around to get the best premiums possible. Insurance companies rate risk factors differently, so shopping with multiple companies is the way to find the best rates for your specific situation.